Creative and genre-breaking indie games are booming. For 28-year-old Mads Skovgaard, it has become a viable career path. But the journey can be tough and full of disappointments if it is only driven by passion and lacks the business.
---
You have the opportunity to become a mighty wizard who only gets more powerful as he kills huge spiders and giant dragons. You can fight, build or trade your way to better equipment and a larger colony. Or you can just wander off exploring the vast, magical world.
The extensive and colourful pixel universe in the computer game Necesse were all born and raised by the one-man army Mads Skovgaard. A world he began to shape back in 2012 when he was no longer just interested in playing games but also wanted to make them.
"It started like so many others with an interest in games – which became an interest in game design, programming and art. And then I just kept developing it in my spare time until 2019, when I decided to give it my all for half a year. And since then I have been able to make a living from it," Skovgaard tells.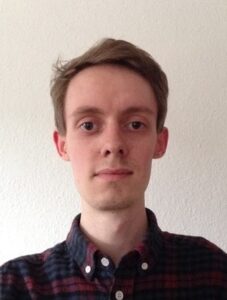 He characterised his own development process as extremely long and unfocused. Typically, he spent a few hours on the game each day while working full time elsewhere.
But today, he is 28 years old and his passion has become a full-time job. A job that pays on the fun side of 100.000 kroner each month after the game started gaining popularity in 2022. Something he was not considering at all when he started out 10 years ago:
"I did not see it as an opportunity. I thought of it solely as a hobby – so the fact that it has become my job is almost more a dream than reality," he says.
Indieteams har brug for forretning
Although many indie games like Necesse begin their journey under cramped conditions, the genre has exploded over the past decade. On the gaming platform Steam, which is the largest distributor of games for PC in the world, there are currently 60,000 games available, and according to VG Insights, over 95 percent of them are released by indie developers.
However, the explosion means that the market has become much more competitive. The huge supply makes it difficult to break through, and while indie games make take up 95 percent of the virtual shelf space they account for only 40 percent of revenue. Thus, several years of development can end without any pay, if the business part is not considered early.
To help the indie developers on their way, Filmby Aarhus has opened the incubator Ideas Lab, where budding gamers can sit under the same roof, gain an understanding of the games business and not least learn from their peers, Christian Nyhus, Head of Incubation in Ideas Lab, explains.
"Of course, we want the entrepreneurs to grow up and become financially sustainable – and we would love for them to grow big. But we start by making structural help available regardless of the size of the companies and expand the help from there," Nyhus says.
---
What is indie games?
Indie is short for "independent video game", which means that the game receives neither financial nor technical support from a major publisher.
While hundreds of people are needed to develop the largest, new computer games, there is typically only one person or a small team behind the indie games.
The number of indie games has exploded in the last decade – not least thanks to tools such as the game engine Unity, which has made it both technologically and financially possible for small companies to make games that gather millions of players.
---
The risk profile is also different in the small indie teams. They do not require large amounts of funding to get the game finished but rather time and guidance while refining their craft.
"There is a completely different approach to indie games. Here, developers try to evolve the game continuously with a soft release, then collecting feedback while developing at the speed possible for them," Nyhus says. "Most Danish game entrepreneurs are driven by creativity before commercial interests. Here, the primary thing is to create the cool game – and then everything else must come afterwards."
The ecosystem around Filmbyen includes everything from one-man bands like Mads Skovbakke with Necesse to Funday Factory with 40 employees. That way, they can inspire each other, and the newcomers can see what it takes to make a commercially sustainable game. And especially on the business side, Nyhus believes that indie developers have a lot to gain by being part of the incubator.
"We can make a clear difference by helping with strategic and managerial decisions, contact with the investor communities, the public business support system, fundraising – all the things they do not really have the capacity or network to lift themselves yet," he says.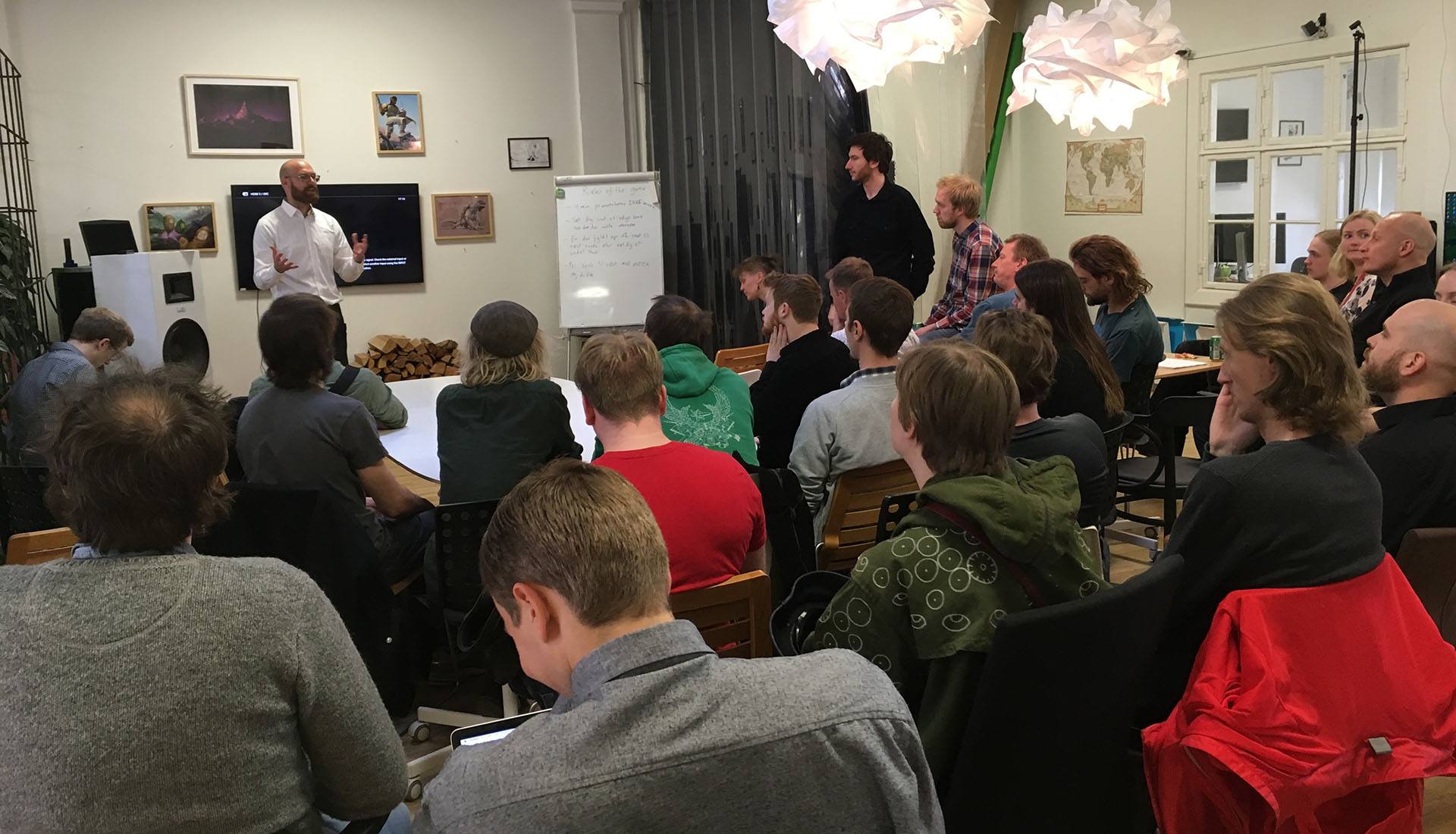 Full indie
Even among indie developers, it is common to raise money to develop the game. But Mads Skovgaard has chosen the true indie road: He has paid for the entire development and even built his own game engine from scratch. And today, he is willing to go to great lengths to hold on to this freedom – even when Necesse hopefully becomes so successful that the one-man army becomes a game studio with more employees and more game titles.
"I really want to fight for independence from software, publishers and investors. I have no one to answer to, and as a creative, that's a huge advantage. Then it's only driven by creativity and passion – and then I imagined the money came a little by itself. Which they have started to do," Skovgaard says.