When Clearhaus and Spiir were founded more than 10 years ago, there was no significant fintech environment in either Aarhus or the rest of Denmark. But much has changed with the veterans' commitment to the environment.
---
In 2011, fintech was still a foreign concept to the vast majority of Danes, including those who worked in the financial sector. Nevertheless, it was fintech that both Claus Christensen and Rune Mai dealt with when they founded Clearhaus and Spiir, respectively, in 2011.
"It was an exciting time. But we also quickly learned that we were on our own. There was no environment, nowhere to get funding, and there were few business angels. So we created Spiir with the mentality that we had to build everything from scratch, so we funded the company ourselves the first year," says Rune Mai, who co-founded Spiir with Guðmundur Hreiðarsson, an app that helps its users get a financial overview.
Still, Spiir grew rapidly. Three months after launch, the platform had 10,000 users, and after one year, there were 60,000 users. However, the success is only due to the founders and them thinking outside the box. 
"We hyped the product by making it invite only in the beginning. We distributed the keys on social media, so if people talked about us, whether it was positive or negative, they got a key. We created a hype on social media before people used it to post anything other than baby pictures," Mai says.
One year after launch, Spiir got investor Lars Kolind on board, while Mette Reismann, who at the time had participated as an expert in several seasons of the TV program Luksusfælden, also became a shareholder. However, this did not change the fact that it was difficult to secure investments.
I pitched and pitched, but no one bought in. There was almost no willingness to take risks among investors at the time. However, that has changed. Today, we see venture capital funds and business angels compete against each other," Mai says. 
Clearhaus stays in Aarhus
Claus Christensen also recognises the image of a non-existent fintech environment and reluctant investors back in 2011. This is also the reason why it took four years from Clearhaus' foundation until the company went live with their first payment solution.
"It took us a long time to raise capital. So we spent the first few years building our systems and preparing to go live. When we finally got the last investment in 2014, we were able to launch the following year. Many would probably think it took too long, but we simply could not raise that money at a faster pace. If I had to do it again, I would probably have boarded a plane to London," says Claus Christensen, co-founder and CEO of Clearhaus.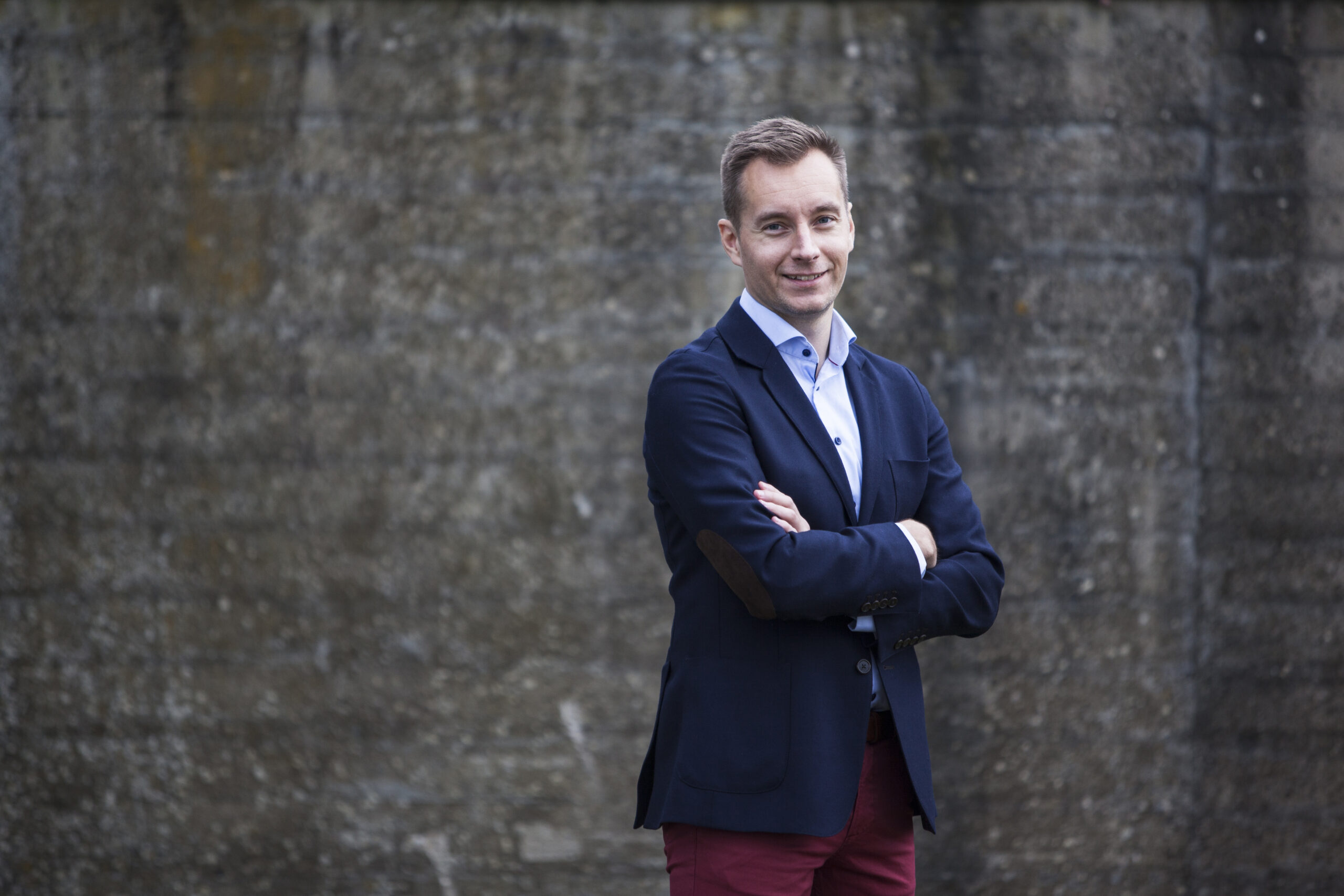 Once Clearhaus had gone live, things sped up. During the first five months, the company onboarded approximately 1,000 webshop customers. At that time, there was a total of approximately 20-25,000 webshops in Denmark. So, all in all, Christensen does not regret that Clearhaus stayed in Aarhus.
"Our motivation for being in the city is Aarhus University, because there is a really good environment around the school and several relevant tech programs. That is why we have always had a really strong recruitment basis, and this is also the reason why we've never considered moving the development department out of the city, for example," Christensen says.
The start of an ecosystem
Today, however, both Rune Mai and Claus Christensen see the beginning of a fintech ecosystem in Aarhus – and both founders are contributing to the system.
Rune Mai is involved in The Kitchen, an entrepreneurial hub created by Aarhus University that offers workshops and an accelerator program, among other things.
"From the start, we wanted to build a fintech ecosystem in the city, which is why I am involved in The Kitchen today. Here, I work as a kind of mentor for the entrepreneurs, because I think it's super cool that you can get help from someone who has already built a startup, and who is now helping the new generation," Mai says. 
When Clearhaus was acquired in 2021 by the payment company Unzer.com and the investment company KKR, the company moved into an 8,000 square meter building. Today, a total of five different fintech companies are located in the building – and there is room for more.
"The building now houses the beginning of an ecosystem, because we give each other input on anything needed," Christensen says, and and continues:
"In the rest of the city, some founders have made their first exits, so some of the money is now being channeled into new businesses. There probably aren't a lot of founders who cash their check and move to the Bahamas. A lot of entrepreneurs are driven by starting new, good companies."