Read the article in Danish here.
Money should be transferable across the globe without intermediaries – and in a fast and cheap fashion. That's the key selling points of the crypto revolution. But Aryze wants to take it a step further by pegging their digital coins to analogue assets in order to make the cryptographic revolution invisible to the mainstream user.
The vision of making a global infrastructure for e-money, with prices fixed to its traditional counterparts, has been backed by 283 investors from 15 different countries in the private token sale that ended today. A feat that secured the Copenhagen-based startup more than 10 million kroner – all done in a bleeding crypto-market.
"Back when we started planning the ICO it was a totally different marked. But we wanted to make a compliant and due diligent ICO – essentially following the same rules as in an IPO – and that is not possible within a couple of weeks," says Jack Nikogosian, CEO in Aryze.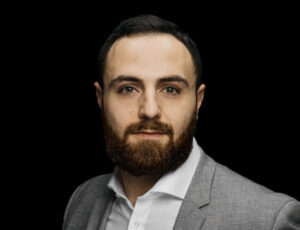 The ICO started to take shape in early spring last year and is effectively the first successful ICO done in cooperation with the country's financial authorities and under Danish jurisdiction.
"Originally, our target was to be in the market with our ICO in March last year, but then we opted to go for quality instead of rushing to market when it was really booming. It took a bit of extra time, but I think it will benefit us in the end. We raised in a hard market – which means we have done all of our homework," says Morten Nielsen, CFO and co-founder in Aryze.
Convinced seasoned investors to opt for a new model
The phone was working just fine when Whatsapp came along. But by lowering the price for international calls the company managed to make millions of users use the VoIP-technology for calls – without even noticing. Users just kept putting in a number and pressing the green button.
Essentially, Aryze wants to do to currencies and global transfers, what Whatsapp did to the phone. The company's backbone and infrastructure are supposed to enable the mainstream user to store and transfer their money globally faster and with a lower fee without the user noticing they use crypto-technologies.
Also read: Who will win the race to issue the Nordic state-backed cryptocurrency?
With a successful ICO the company has started to hire additional staff in order to make that vision come true but raising money has required some education of potential investors.
"We talked to and educated a lot of old-school investors during the ICO. And a lot of them were very opposed to this unregulated, uncontrolled ICO coin market," Morten Nielsen explains.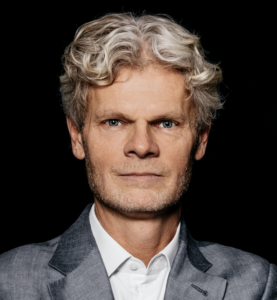 In the shadow of a many underperforming or even fraudulent ICO-projects from 2017, Aryze had to make it clear, that investors are protected in the same way as they would be in a normal, private equity offering. Furthermore, the company is still responsible towards investors in terms of fraud and data manipulation.
At the same time, the company have developed a new ICO model that mimics some of traditional stock's traits in order to attract seasoned investors. Instead of just basing the token price on pure speculation, they have made a revenue share model, where the company spends half of its revenue to buy back tokens in order to make the price rise.
"If we had raised earlier it might have been easier, but we would have had a lot of curious people on board, who wanted to try out crypto without really understanding it. Now we have qualified, high-end contributors and backers from a broad spectrum, who understand what we do. It's been hard. But in the end I think it's going to work to our advantage," Jack Nikogosian explains.
A broader community than traditional investments
Aryze's decision to raise money through an ICO instead of traditional methods was a deliberate one.
"Where else would you get to grow a community base and get hundreds of ambassadors that essentially want you to succeed?," Jack Nikogosian asks, and adds that the company have already found designers, UX architects and even their lead software developer through its community.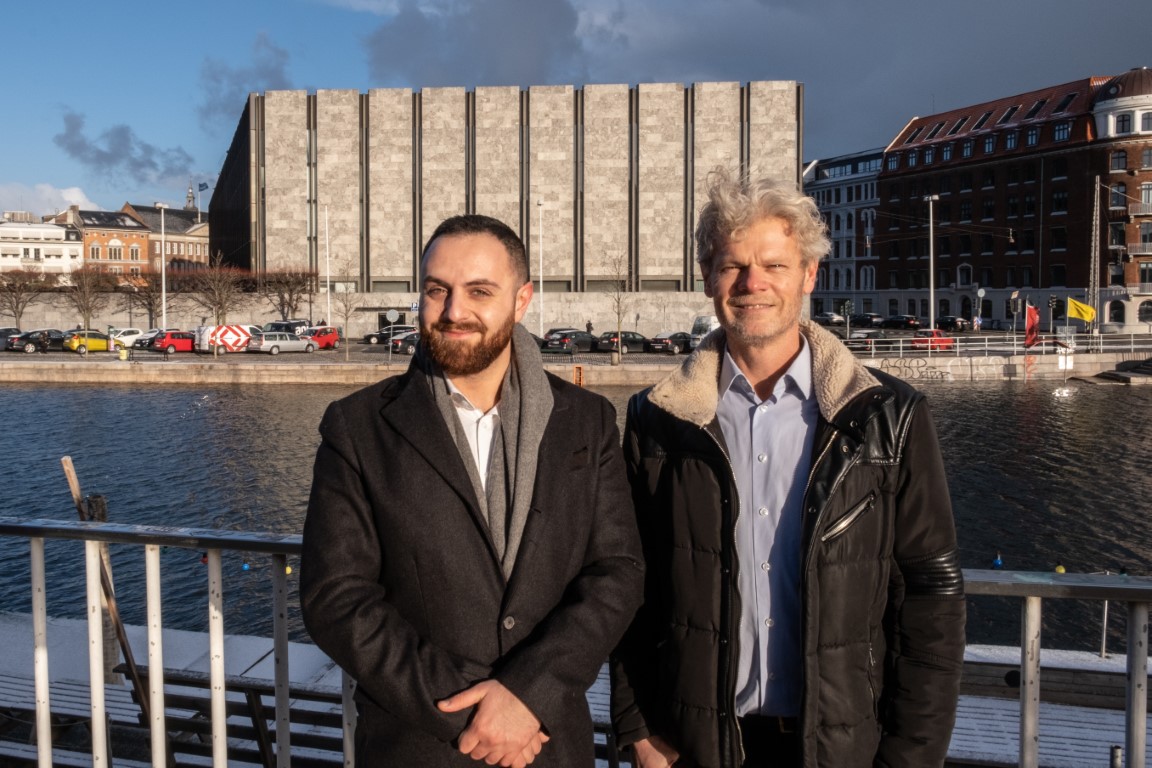 What makes Aryze's ICO different from both traditional investment rounds and crowdfunding is that they now have a community with 283 backers from all places on the spectrum: Students who backed them with their small saving, wealthy individuals and families who spend a lot more due to their passion for tech and belief in the team, and crypto-experts that went through a deep due-diligence process before investing.
"And then we have a category which many crypto projects don't have: The traditional angels. We went into traditional investor groups, essentially helped them understand the space, and then we pitched our business case in the end. And I think they choose to back us because we emphasised that we are not just a crypto project. We use blockchain where it makes sense, as we might use Amazon or Microsoft where they make sense," Jack Nikogosian says.
What Danish values mean
There is no easy way to raise money – except maybe during a small window in 2017, where the crypto-craze was raging. This makes the feat of raising the first ICO under Danish jurisdiction even more impressive, but Aryze firmly believes it was an important step to take.
"Raising the ICO in Switzerland was on the table, but as a startup, we wanted to bring with us some core values. Some values, that are hard to purchase. Such as equality, the respect of privacy, low corruption, transparency and democracy – all these values, are something we associate with Denmark. And rather than purchasing them as a marketing effort later on, we wanted to have it as a part of our core DNA," Jack Nikogosian explains.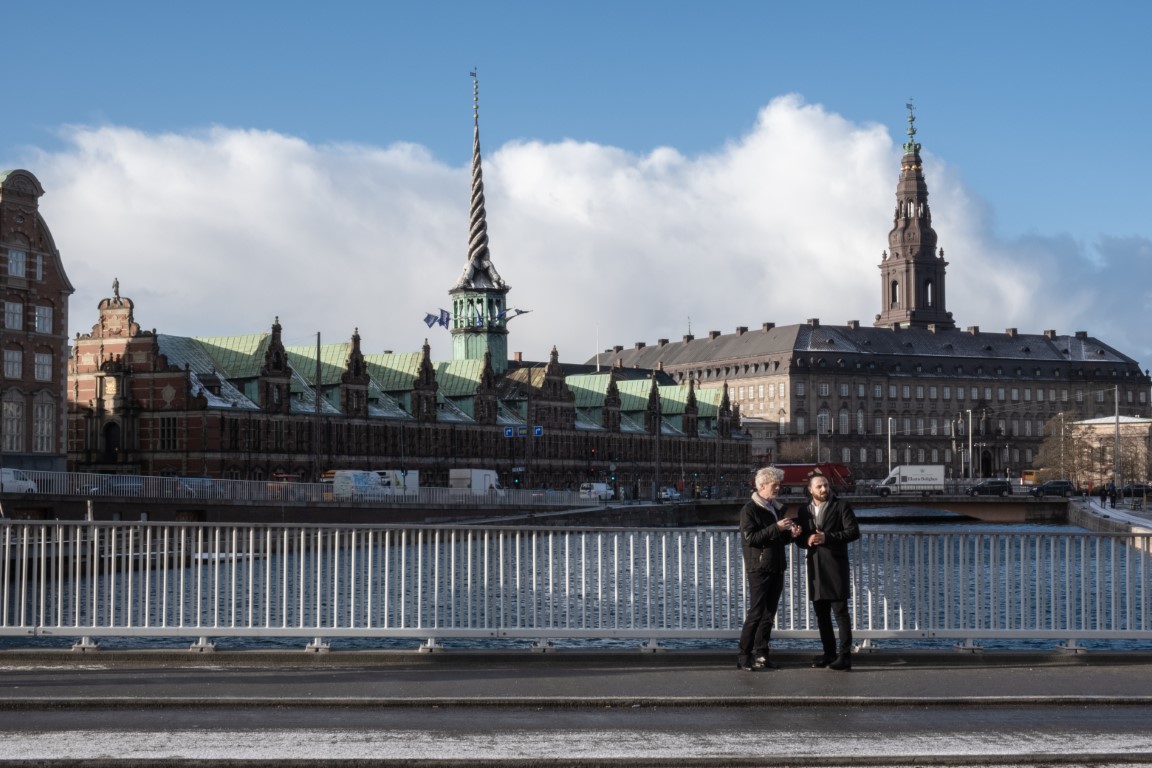 Aryze doesn't want to build the next blockchain-technology capable of handling more transfers than the one before it. They want to combine existing technologies into something the users want to use. And that ambition requires trust.
"People in Denmark use Danish kroner. We just want to allow them to move those Danish kroner smarter. Same thing with rupees. We are not forcing people in India to use Bitcoin Cash or Ether – no – use rupees. Just in a smarter way," Jack Nikogosian says.
Also read: "We are not far from a future where we can pay rent in Netflix coins"
While the ICO was raised the company have built their MVP and moved the first stablecoins in a closed test environment.
"We're not starting now, we are continuing with more momentum. We are ready to execute and implement with partners, so in terms of business development a lot is already going on. Obviously, we still have a long way to go. When you deal with money you operate in a regulated environment, and making sure everything we do is compliant and transparent requires a lot of hard work," Morten Nielsen says.