Its name starts with Copenhagen, but Copenhagen Fintech has always been an organisation for all Danish fintechs. The competition is international, which makes it crucial to stand united.
---
Sponsored: This article is made in collaboration with Copenhagen Fintech.
---
Fintech has exploded in popularity. Neo-banks and digitized versions of the banking products we already know have been followed by completely new financial solutions and tools.
"Fintech is cool tech solutions that make life better for ordinary people and ordinary companies. Innovation comes from many places; from large banks but increasingly also from startups. And there is no doubt that Denmark has a position of strength here – which also applies to Aarhus," Simon Schou, Chief Innovation Officer at Copenhagen Fintech, says.
Companies like Lunar, Aiia and Clearhaus are already showing the fintech-pondus in Aarhus, and new, aspiring startups and scaleups are emerging in the city as well. And for Copenhagen Fintech, it is important that it does turn into a regional battle in Denmark as the real competition is on the international stage.
A unifying powerhouse
Users as well as stakeholders in the financial ecosystem – such as banks and insurance companies – are spread across the country. For Copenhagen Fintech, the task is to connect the dots into one national powerhouse for fintech.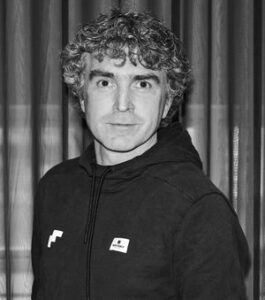 "Danish fintech is a great, international growth success, and one of the reasons is that we have joined forces across the ecosystem. From there, we have been able to create new networks – both horizontally and vertically as well as nationally and globally. We see ourselves as the platform that wants to connect and create the networks it takes to achieve success," Schou says.
The organization runs the community Copenhagen Fintech Lab in Copenhagen, but that does not mean that all startups have to move to the capital. In Aarhus, Clearhaus is creating a similar fintech community, where, among others, Anyday, Vibrant and Quickpay have already moved in – and Copenhagen Fintech would very much like to support that.
A global enabler
Both Cardly from Odense, Subaio from Aalborg and Lunar from Aarhus have been part of Copenhagen Fintech since the organization was created. Although the companies are operated from different parts of the country, the goal of the fintech organization is to bring them onto the internal stage.
"Fintech is a very, very global game, and we focus on positioning both Denmark and the Nordic region in that field. It requires a strong organization with the whole country behind it – and we have fortunately achieved this through our strong partners," Schou says and adds:
"We have a wide range of different programs and activities for fintech entrepreneurs at all levels. We want dialogue with all fintech projects – they are always very welcome to reach out to me or one of my colleagues at Copenhagen Fintech."