Created and designed by SPACE10 – a research and design lab on a mission to create better and more sustainable ways of living – SolarVille is a 1:50 scale model of a self-sufficient solar community that could represent a reality where citizens can trade solar energy in real-time through blockchain technology. Though this is not possible in Denmark due to strict regulations, the project is a clear reminder that we must rethink our energy supply as we enter a future in which global co2 emissions must be cut by 50 per cent by 2050.
With the boom of Bitcoin, blockchain was all the rage, but the hype seemed to fade after cryptocurrencies plummeted. However, we shouldn't forget what the tech is capable of, and SolarVille displays this potential with a prototype of a self-sufficient village featuring a community-driven microgrid where imaginary citizens can trade renewable, affordable energy within their community.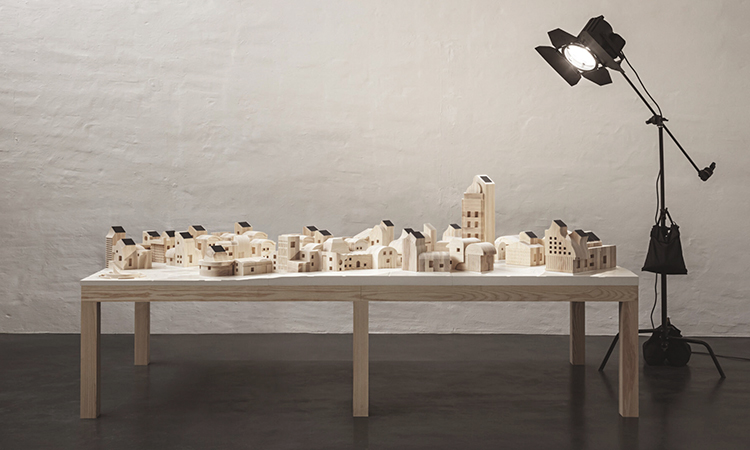 Without a centralised, traditional energy system, the process of buying and selling energy becomes much faster, more efficient and more economical. The vision is also one that seeks to eliminate energy poverty. With current traditional, centralised energy infrastructure, there are approximately 1.1 billion people who remain in energy poverty. By cutting out intermediaries, combining solar panels and utilising micro-grids, blockchain and smart IoT solutions, the tiny model village presents a bright future and a viable solution to global energy poverty.
The blockchain enables all of these energy transactions to be secure and decentralised. It also records all of these transactions and can intervene when conditions aren't met. The result is a more transparent and reliable system of trading and distributing energy.
The sales and purchases of stored solar energy occur automatically, resulting in a fully automated miniature smart city that provides a clear – yet tiny – picture of a potential future. For example, some households generate renewable energy through solar panels, while others automatically purchase their neighbour's excess energy directly without the use of a centralised power grid.
Trails of miniature LEDs and a display on the side of the exhibition show how this energy microgrid could work, with constant peer-to-peer trades from different members of the tiny community.