This post is also available in: Danish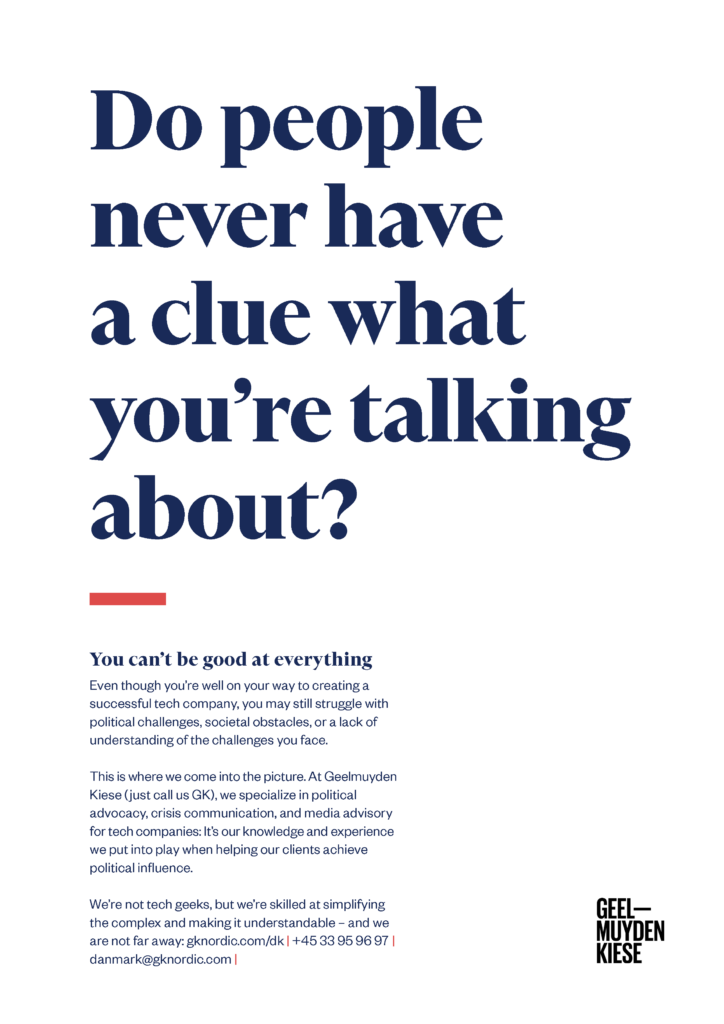 You can't be good at everything
Even though you're well on your way to creating a successful tech company, you may still struggle with
political challenges, societal obstacles, or a lack of understanding of the challenges you face.
This is where we come into the picture. At Geelmuyden Kiese (just call us GK), we specialize in political
advocacy, crisis communication, and media advisory for tech companies: It's our knowledge and experience we put into play when helping our clients achieve political influence.
We're not tech geeks, but we're skilled at simplifying the complex and making it understandable – and we
are not far away: gknordic.com/dk | +45 33 95 96 97 | danmark@gknordic.com |