Robots, automation and greater data collection are entering laboratories. This means faster and more efficient development of, among other things, medicine – and heralds a new era in laboratories.
---
A researcher in a chalky white, sterile coat, looking focused into a microscope. It has been used time and time again as an illustration of ingenuity and the future. But in reality the laboratories are not always this high-tech.
"Many of the new drugs are produced by microorganisms, and when you have to produce a new medicine, you screen hundreds or thousands of microorganisms and process parameters – and much of that work is done manually in simple shake bottles today," Toke Faurby explains.
He is the co-founder and CEO of the startup atSprio, which was founded because they believe that with more digitization and automation you get better biotech research.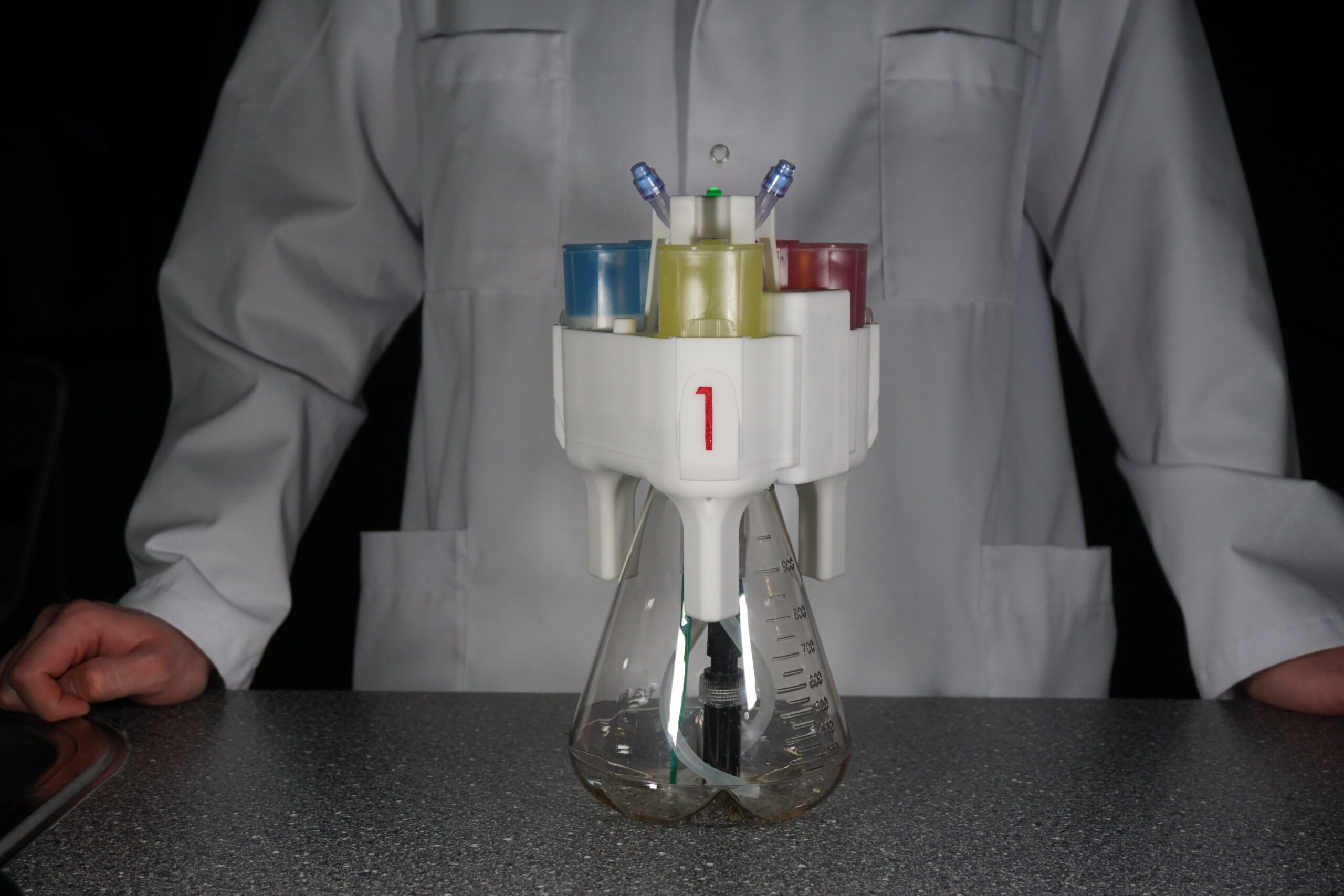 The company has developed a bioreactor called ShakeReactor, which will replace the traditional shake bottles. And with a combination of new sensor technology and software, laboratory staff will, for example, have the opportunity to continuously check the ph value and add nutrients without having to do it manually, which would otherwise be the case. This not only means that the laboratory technician does not have to enter the laboratory on a Sunday to add sugar water to a process. By collecting data and automating dispensing throughout the process, the trial becomes more reproducible – which is absolutely crucial when the next blockbuster drug is to be found.
"What is most interesting for our customers is that they can measure and collect data on everything they do. Every time you dispense something, you have logged exactly what it is and when. You have a trace of everything that has happened along the way," Faurby says.
Usability and flexibility
Flow Robotics is another Danish company that is in the process of automating laboratories. Since their beginning seven years ago, customers from 18 countries have bought the Danish pipetting robot. A robot that, above all, facilitates the work of the laboratory staff, so that they do not suffer physical injuries by hand pipetting for several hours a day – which at the same time increases efficiency.
"Laboratory workers also only have two arms, so by getting help from a pipetting robot, they can get a lot more out of their day. And it helps our customers, for example, to give answers more quickly about whether a patient is sick or not," says Annika Issakson, CEO of Flow Robotics.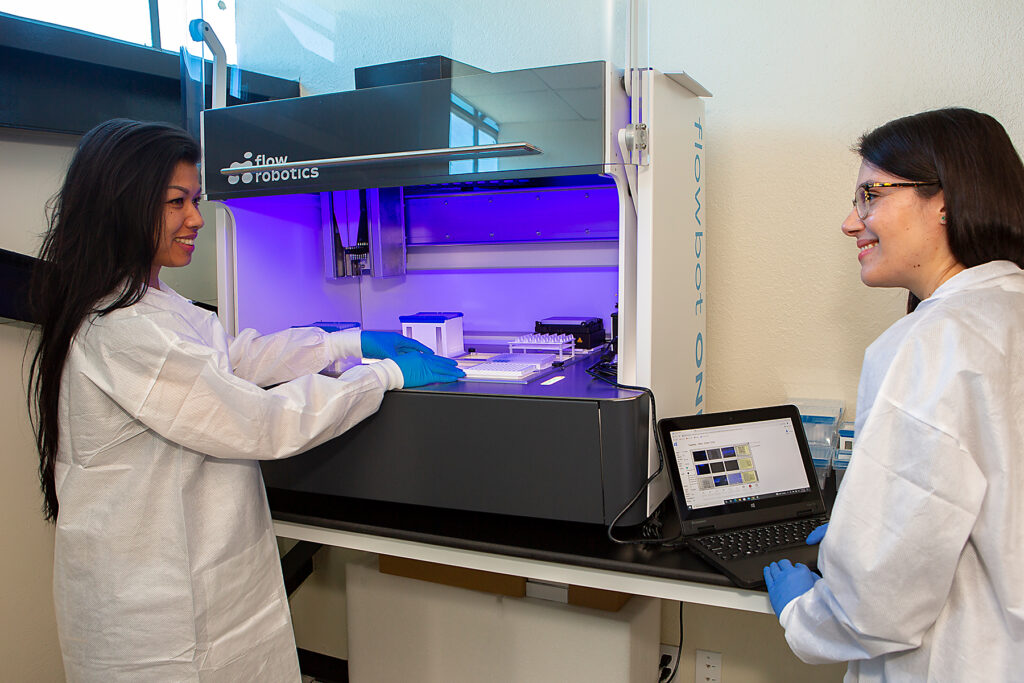 There are already well-established systems on the market that are built for the same processes that atSpiro and Flow Robotics focus on. The difference is that the existing products are more expensive and more specialized. The new challengers therefore offer a new approach which is more flexible and has a greater focus on software and data throughout the process.
At Flow Robotics, this means, among other things, that the pipetting robot does not require a visit by a technician to adjust production. It can instead be done by the individual laboratory employee in a simple drag-and-drop system that does not require any coding experience.
"We make it easy by having the robot itself recognize what you put on the deck, and when it does, it is reflected in the software immediately using augmented reality. And then you can easily set up the process through the software," Issakson explains.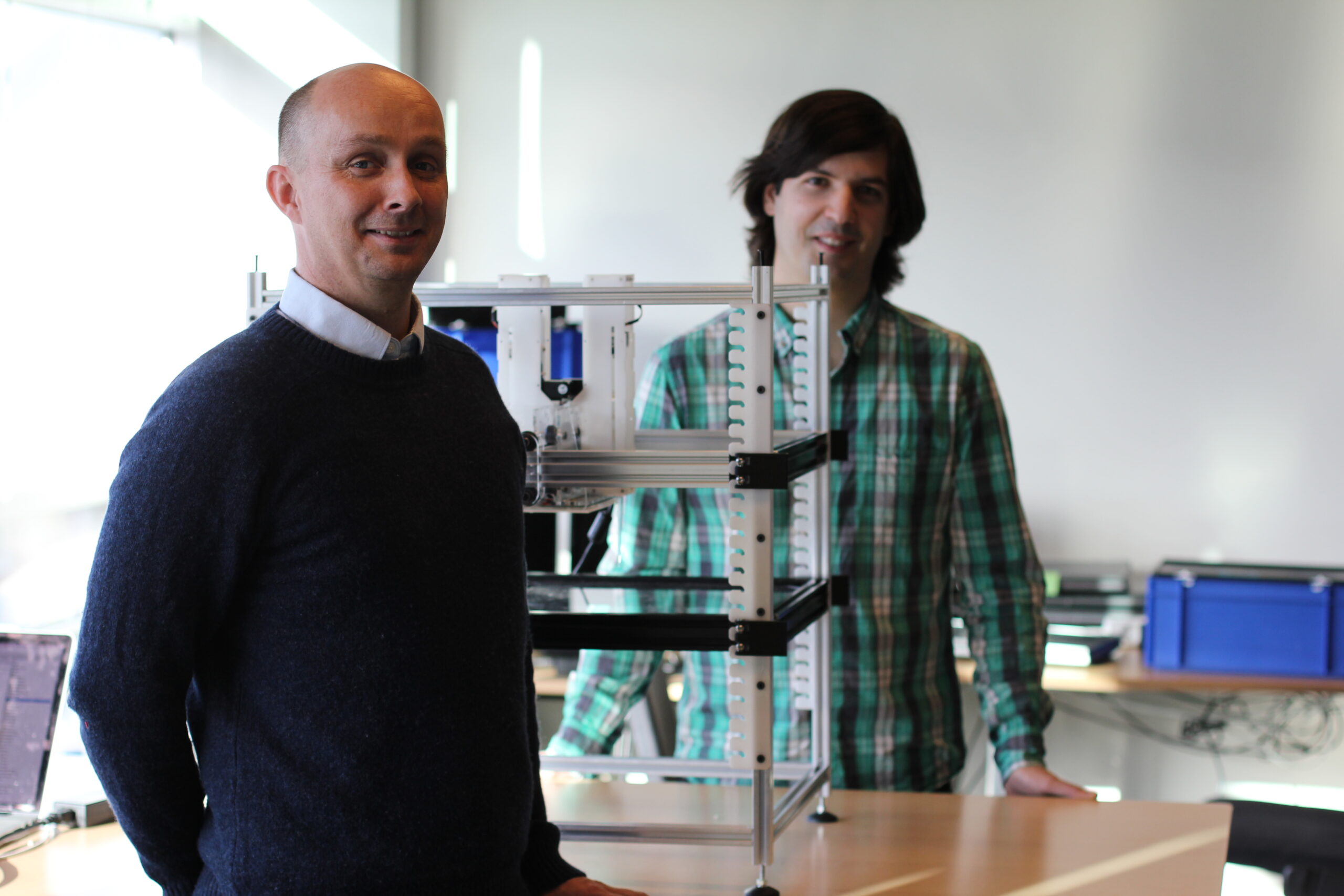 With computer vision and so-called liquid level detection, which helps the robot to understand how much liquid is in the individual container, Flow Robotics has achieved a user-friendliness that makes it easy to adjust production in a laboratory. Something the young company has already seen several customers make good use of. Among other things, when a worldwide epidemic hit, and the world was in dire need of PCR tests – which laboratories with the Danish pipetting robot could quickly adapt to.
"Laboratory robots have been around for a long time, but they have been very large and required technicians several days in advance if you wanted to change something. We have taken that away and made it easy for the individual user to iterate and set up new experiments," Issakson says.
A new era?
Both atSpiro and Flow Robotics find that the laboratories have accelerated digitization and use of data over a wide range. The change does not come from one technological breakthrough or one large supplier of equipment, but from a myriad of suppliers such as the two Danish startups. The laboratory automation market is expected to rise from $5.63 billion in 2021 to $8.84 billion in 2027. And together, the influx of robotic arms, user-friendly software and increased data collection will have a big impact on the work in the laboratories.
"If you ask three laboratory technicians to do samples, there will always be some fluctuations. Robots will not do that; they do the same thing every time, and you therefore remove the uncertainty of the human factor. At the same time, you automatically get a data trail through the entire process. And we are already working with partners to integrate our solutions so that even more parts of the laboratory can be automated," says Annika Issakson from Flow Robotics.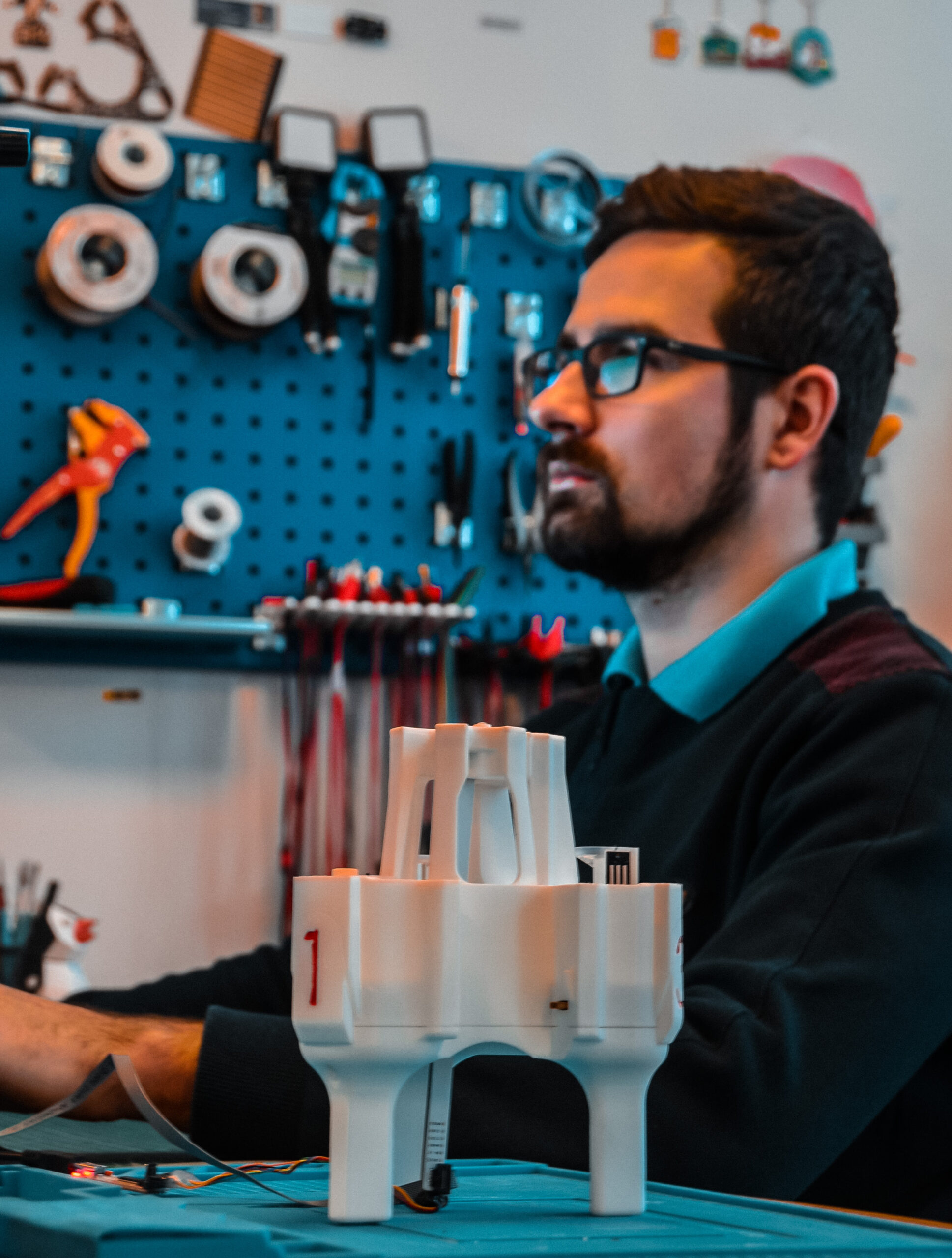 Data has always filled much of the industry. Still, the atSpiro founder predicts that the greater amount of data the new players bring to the table will change the industry.
"This means that they get a much better understanding of their organism, and this can ultimately mean the difference between whether they can produce a given substance or not, because data makes it possible to manage the process even better," says Toke Faurby and adds:
"The exciting question is how to get the most out of this data. Especially the big companies already have more data than they can effectively use today, so there is a lot of unused value. We are still at the beginning of finding out how we can use the data – but there is real investment in it, and there is no doubt that it will have a huge impact."