If a company is to be scalable from the get-go, it makes sense to automate all the basic business operations, in order to spend more time focussing on the company's core offering. This is the philosophy of digital estate agent Estaldo, who has become one of Denmark's largest estate agents in just three years.
---
Sponsored: This article is published in collaboration with Corpay One
---
All you have to do is show your house-for-sale to potential buyers, and Estaldo takes care of the rest: photos, floor plan, sales description and listings on the main housing portals, not to mention all the paperwork when the house sells. With their innovative model, the tech company has risen beyond mere "estate agents" in just three years; now it's the big chains they're competing with.
Behind Estaldo's impressive growth is (among others) co-founder and serial entrepreneur, Jakob Neua Nørgaard, who expects to see a tenfold increase in business within a few years. But how has Estaldo done it? The answer is based on a fairly simple principle: automation of all basic business operations.
»In effect, we're trying to make it cheaper for homeowners to sell. To do that, we simply have to be more efficient. If the company is going to grow fast, we need to have processes in place to ensure that things keep running smoothly, even when we're bigger and busier,« Nørgaard explains.
Bookkeeping is one of the things Estaldo has automated from the very beginning.
»The majority of what someone employed to do bookkeeping would normally do—paying bills, registering purchases, etc.— gets done automatically in the programs we use. I have no use for a bookkeeper, I'd rather spend that salary on another real estate agent or programmer,« he says.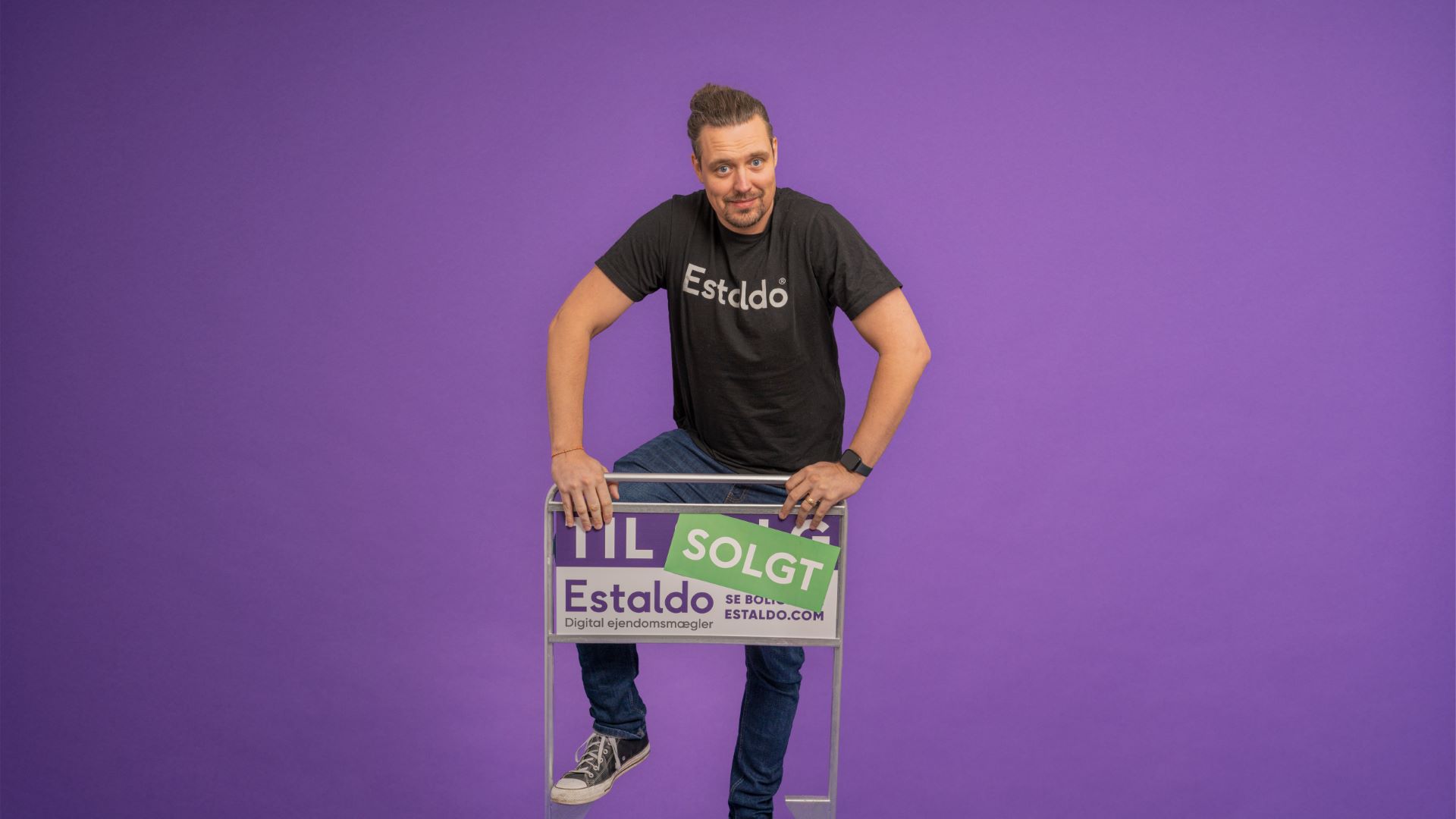 Setting a new standard
One of Estaldo's automated bookkeeping secrets is Corpay One. Corpay One automatically scans and registers the company's invoices and pays them without needing to go through online banking—all of this is then automatically synchronised with Estaldo's ERP (Enterprise resource planning). The only thing employees have to do is click "Approve" and, according to Mads Christensen, Corpay One's Head of Operations, it's only a matter of time before all companies have such a system.
»Invoice and expense management ought not to be such a burdensome and manual job. It's possible to do it far more efficiently than most companies do it today, and that's why I have no doubt that automatic document scanning will soon be the standard,« he says.
Corpay One has proven how they can handle receipts and invoices, and they're also able to introduce other time-saving automations, for things like approval flow and travel expenses.
»We've set it up so that company employees can have Corpay One on their smartphone, where they can approve expenses from specific suppliers. This means that employees are involved in an easy and intuitive way, and the rest of the process runs by itself,« Christensen explains.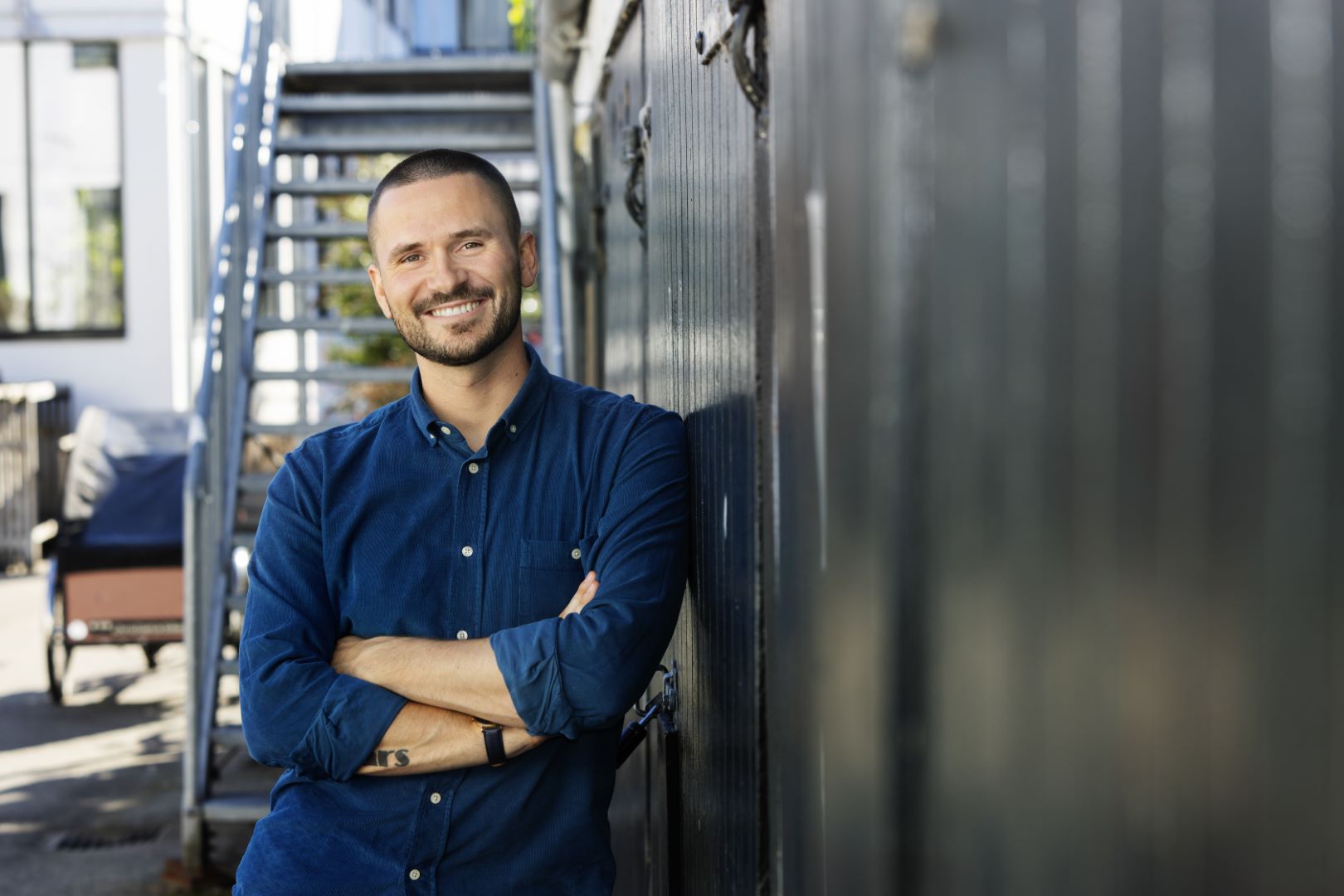 Automation is the key to digital growth
With Corpay One, companies like Estaldo have ensured that bookkeeping will continue to run smoothly, even when the company scales up fast. But Corpay One is far more than just a crisis-prevention tool.
»All our systems need to be able to talk to each other. We're a software company, so when we come up with something new, it's important that it can be easily integrated into everything else. And if you start with the right building blocks, it's easy to keep going,« says Nørgaard, adding that the company has continued to build upon the foundation they created with Corpay One.
Nørgaard too has been an entrepreneur in the 00s, sitting in front of a single Excel sheet that served as the company's accounting tool.
»If it wasn't for systems like Corpay One scanning our bills and paying them for us, we wouldn't be able to run our business as we do today. I can no longer even imagine a world where we'd receive an email with a bill attached and have to log on to online banking in order to transfer the money, then register it manually in our system as 'paid'. It tires me out just thinking about it,« he says.
The automation era
Receipts and bookkeeping have been digital for several years. The data is there, our banking information is recorded and we have systems to handle it all. But it's only with the emergence of modern IT systems that enable all the information to flow freely that digitalisation has really begun to alter workflows for the better.
For example, one of Corpay One's integrations works with the messaging app Slack, enabling employees to approve a payment directly in the system they already use for day-to-day communication with their colleagues. This is just one of many small improvements that, in this case, limit the amount of time an employee might spend switching between apps.
»We're still very much at the beginning of the automation era. The sky's the limit, or rather, there is no limit for what we can automate—you can tailor solutions to your company's needs, and this doesn't just stop at bookkeeping,« Mads Christensen concludes.
---
Corpay One: When digital bookkeeping became automatic
The majority of bookkeeping today is digital, but many individuals and companies still receive invoices via email, approve them, manually transfer money and then open their bookkeeping system to upload the invoice and mark it as paid.
Corpay One's core offering is the automation of all the manual processes like document scanning, approval, payment and bookkeeping. You simply forward or upload an invoice to the platform, where it gets sent for approval to the person in charge and is then automatically paid on the due date and registered in the ERP.
With Corpay One, the solution has different features and these can be tailored to the individual company. One such feature includes approval flow—where specific employees can be assigned responsibility for approving bills from specific suppliers—another involves specific management of travel expenses.
---