This post is also available in: Danish
In a shared office space in Ballerup, many young companies are taking their first steps. Since 2016, the insurance company Tryg, in collaboration with Rainmaking, has run the coworking space The Camp for budding startups with big dreams.
The idea is to house an inspiring entrepreneurial environment in Tryg's buildings, while giving startups the opportunity to grow in a professional environment.
"We like to say that we have combined the best of both worlds. We are both the professional environment you get in a large company, where everything practical is taken care of; canteen, cleaning, good facilities. But at the same time, we are a small place where people quickly get to know each other on a first-name basis," explains Peter Munkholm Nielsen, Manager of The Camp.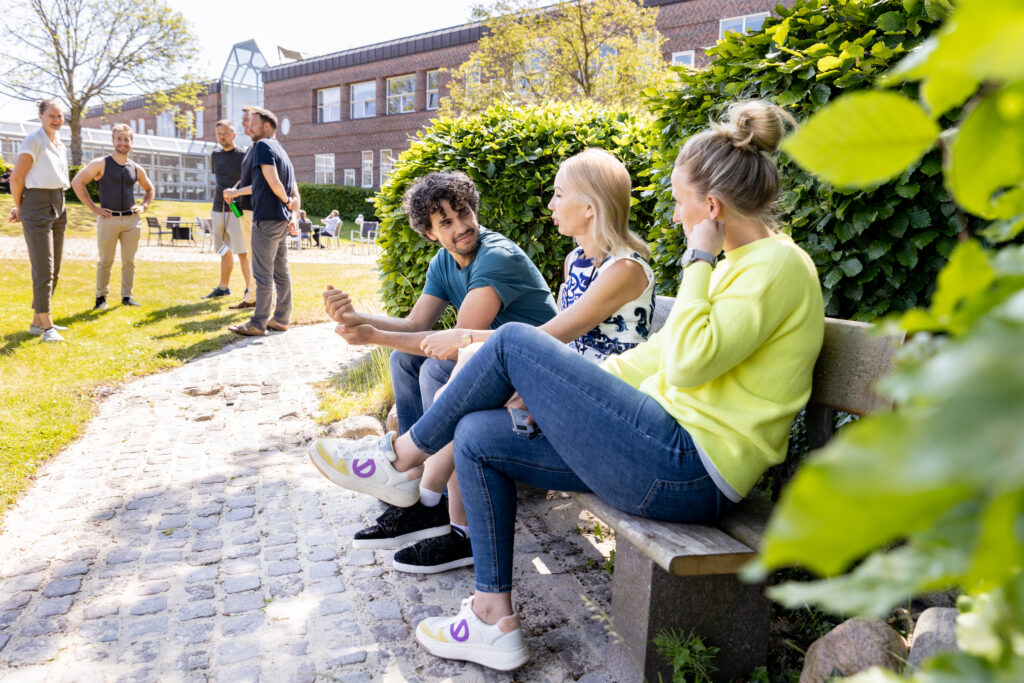 ---
The Camp
Offices with space for 4-12 people.
+25 startups, 180 people
Great facilities: Canteen, fitness room, meeting rooms. Plus parties, networking events, talks and social events.
---
With networking events, communal breakfasts, a host of other social events and a constant focus on how individuals can utilise each other's experiences, The Camp has succeeded in creating a community where people help each other across organisations.
"It's a unique coworking space that combines the best of both worlds. There's a real spirit of helping each other and getting inspiration on how to build and scale a business from the other companies," Henrik, Founder and CEO of the Ekko App
This special culture is something The Camp has worked hard to build. And now it's being cherished.
"When we receive applications, we don't look much at funding, verticals, etc. Your attitude, whether you are open-minded and want to help others is definitely the most important thing for us. Because that's what ultimately determines how well our community works," explains Peter Munkholm Nielsen.
At The Camp, there are both startups and companies that have been in business for several years. And that is one of the strengths, says Peter Munkholm Nielsen.
"A lot of people talk about community. But we actually practice it. Because a good community doesn't just happen. You have to work for it. And prioritise it every day," he explains.