In an increasingly digitalised world, cyber security has become more important than ever. Now, Denmark is establishing a cybertech ecosystem based on existing strengths.
---
Digitalisation is booming and today it controls everything from the lightbulbs at home to vital infrastructure. And as every organization becomes more and more entangled in digitization, new angles for attacks and breaches emerge.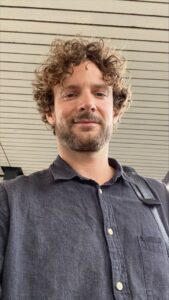 »We've rolled out digitalisation faster than we can keep up – and you can see that in security. We need to change the view so that cyber security is something you actively work with and integrate into your product,« says Kristoffer Buch, Head of Cyber Hub, which is a part of the DigitalLead cluster.
Globally, the cyber security market is growing massively these years. Denmark does not yet have a proper ecosystem, but Cyber Hub is changing that. And it is building on the strengths that Denmark already has – including cryptography at Danish universities and links to the general start-up ecosystem.
»Cybersecurity startups are a relatively new field, so there is relatively low awareness. Cybersecurity is still an afterthought for many. The challenge is that you can't see it on the bottom line until something goes wrong,« says Buch.
A changing market
Although Denmark does not yet have an actual cybertech industry yet, there are several young players in the Danish market that are doing very well. Among them Uniqkey, which with its Access Manager has managed to capture market shares from cyber giants like Lastpass, Duo and Bitwarden.
»Traditionally, IT security has been about restricting employee movement to minimise risk. We've built a tool that employees want to use because it makes their workday easier while protecting them and the business,« says Magnus Cohn, Chief Commercial Officer at Uniqkey.
The scaleup itself points to its user-focused approach as a new approach in a market, where everyone expects more from new, digital products.
The number of new digital tools is growing in every business, especially in the wake of the covid-pandemic, where cloud and remote have become more dominant than ever. That's why it's also important to have a security solution that supports the many new systems – and thus potential attack points – says Cohn.
»Today, hackers most often gain access to companies' internal systems by exploiting compromised logins that employees have reused at multiple sites. For this reason, our solution is built on a decentralised structure where we reinforce the company's external vulnerabilities with strong, unique passwords for all services so that any data breach is severely limited – a bit like having watertight shutters between each service,« he says.
Security is coming
Modern businesses need to be able to adopt new IT products at a fast pace if they want to remain competitive. That's why Magnus Cohn from Uniqkey believes that solutions like theirs will only become more necessary.
»The approach today is an old paradigm based on this idea that the hacker is sitting in a basement with a hoodie over his head and decides to hack a certain company. Today the approach is different. They hack a system with a large userbase, and because we reuse passwords across services, one set of work email and password gives access to other services that could be an entry point,« he says.
In the wake of GDPR, personal data has become an important issue for companies across industries. Kristoffer Buch of Cyber Hub believes the same will happen in cyber security.
»There will be a big tipping point at which cybersecurity becomes a selling point for all kinds of businesses. At some point, there will also be tougher motivators in the form of regulation and legal requirements, and then there will be a paradigm shift,« says Buch.
Cyber Hub has seen a positive development in the cybertech field in Denmark in recent years but wants to motivate more entrepreneurs to get involved in the field. The train is coming, and he believes Denmark has the potential to become a strong player.
»What you can say about the ecosystem is, that it is based on a country that has a high degree of digitalisation and some values we are also trying to start establishing as a Danish strength – for example, sustainability, trust and also an ethical and moral position in the world,« he says.