By Avnit Singh, CEO at TechBBQ, & Benjamin Rej Notlev, CCO & CIO at TechBBQ
---
2022 is a special year for us at TechBBQ as it will mark our 10th event.
We are extremely proud of the fact that TechBBQ has been a consistent player in the Nordic startup ecosystem and a recurrent international event that the startup community could count on. It is also very satisfying to witness how – what we these days define as a – Summit has evolved both in size and quality since its inception in 2013.
Today, we are Scandinavia's largest tech Summit, and it's important for us to insist on doing our work according to The Nordic Way. Because we're not the next Silicon Valley – and we shouldn't be. In fact, as an ecosystem, we tend to forget how unique we are in the Nordics.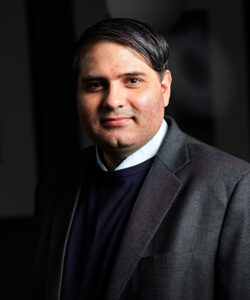 There is a lot to be thankful for.
Denmark is according to several sources one of the most digitized and innovative countries worldwide and the demand for talents among Danish tech companies is huge. Surely, we have the largest pool of tech founders and talents in the Nordics.
Aside from this, the governments of the Nordic countries, the universities and the local community all encourage and support research and development, as well as the creation of startup innovation hubs throughout the country and support big entrepreneurial events such as TechBBQ.
Denmark is also one of the best places in the world to set up a business, we have one of the best health systems in the world, our rankings in international benchmarks are always atop when it comes to living standards.
We have a quality public schooling system and a high level of education, and we have some of the most secure societies which make up most attractive places to live. We have the least corrupt countries in the world, and everything works in terms of infrastructure, logistics and timekeeping.
When it comes to adapting to new products and concepts, the Nordic consumers and business are widely known for their abilities to be first-movers, hence testing your new technology in the Nordics first before going global may indeed be a smart move for any startup company.
Finally, the Nordics are trust based societies that thrive with transparency, inclusion and equality as our guiding tools. We also have a culture of high ethical standards and a strong financial sector that runs stable, securing ease of mind as a modern global citizen.
What excites us the most in all of this, is the unique atmosphere for startups that has proved to be so ever inspiring. On behalf of the TechBBQ team, we are pleased to work in an environment that shows full support of entrepreneurs.
Let's celebrate our 10th event together.
We wish you a fun, fruitful and safe one full of new contacts and learnings!