This post is also available in: Danish
The Danish tech scene is booming. But a small domestic market and limited access to international talent, capital and scaleup know-how are roadblocks to scaleup, international expansion and Denmark becoming home to more large international tech companies, say TNA – Northern Europe's largest – and only – pan-Nordic/Baltic (non-profit) tech startup and scaleup ecosystem and women-in-tech network.
"If Denmark is to compete internationally, we need to be technology-driven innovation frontrunners. We won't be unless we use all talent and offer startups the right growth conditions incl. easy access to global markets, and thus pave the way for sustainable growth, exports, jobs and prosperity, says Jeanette Carlsson, founder and CEO of TNA.
---
Tech Nordic Advocates
Founded: 2015 in Copenhagen
Mission: Accelerate the growth and international expansion of tech startups/scaleups through Global Tech Advocates as global launchpad (see below)
Programmes: Incubator and accelerator programmes, including "Denmark as Female Tech Founder Frontrunner", growth mentors, fundraising and access to global markets
Partners: The Danish Industry Foundation, City of Copenhagen, EIFO, DI, Google, DI, London Stock Exchange, KPMG, Cowi, Zendesk, Dreist Storgaard, Nordea Startup & Growth, Magnusson and others.
The panel discussion will take place 14 September 11-12 at TechBBQ Starling Stage. See details below
---
A recipe for global success
TNA is the Nordic/Baltic arm of Global Tech Advocates, the world's only global tech community spanning 30,000 tech leaders across 30 global tech hubs from Silicon Valley to South America, the UK, rest of Europe, China, India, Southeast Asia and Australia.
The global footprint is the backbone of TNA.
"As the Nordic arm of a global organisation, we offer founders, startups, scaleups and partners immediate access to global markets, talent, partners and opportunities to help them build for global growth. That's our backbone and DNA and foundation of all our programmes in collaboration with our partners," Jeanette Carlsson says.
Dhaval Gore, Partner Communities Director, G-P says:
"Accessing international markets is a crucial phase in the lifecycle of any business, especially for tech start-ups. But expanding into new markets comes with significant challenges, complexity, and risks. G-P is delighted to partner with TNA and committed to supporting their mission of helping Nordic and Baltic tech startups and scaleups grow and scale internationally."
Especially the global ambitions and programmes are critical to success, explains Nikolaj Juhl Hansen, Partner at DreistStorgaard, Danish law firm, TNA partner and TechBBQ panelist:
"Startups and scaleups need external input to flourish, and when you combine the amazing founders we see coming through the door with the excellent mentoring, coaching and training, as well as ecosystem of partners and talent programmes that TNA offers, you have a recipe for true success – on a global scale."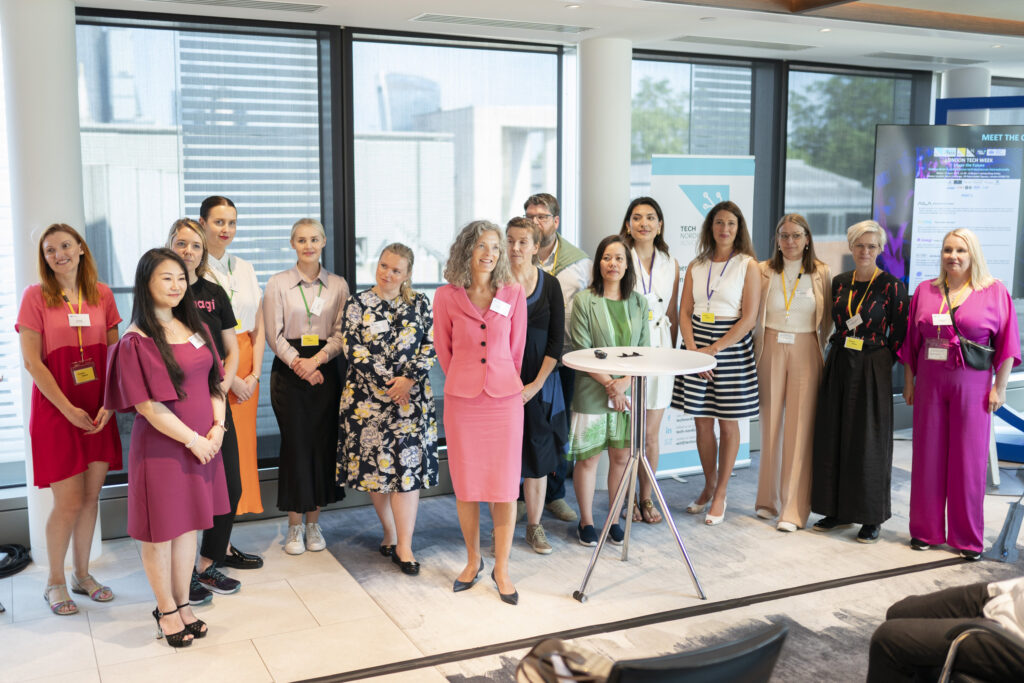 Untapped entrepreneurial talent
Since 2021, TNA's international programme "Denmark as Female Tech Founder Frontrunner "," supported by the above partners, has helped over 200 female founders in Denmark launch, grow, scale and raise capital for tech businesses.
"Far too few female-led startups from Denmark manage to grow and create exports. This is partly due to limited access to capital and investment in startups founded or led by women. That needs to change, because we're missing out on huge growth potential, when risk capital bypasses talented female entrepreneurs. Therefore, we're strengthening female entrepreneurship to offer female founders the same opportunities as male entrepreneurs and so that we can benefit from a stronger and more diverse startup environment in Denmark," says Charlotte Kjeldsen Krarup, Director of Development, the Danish Industry Foundation, and continues:
"We're pleased that we have so far helped 200 female entrepreneurs grow and raise capital through TNAs "Denmark as Female Tech Founder Frontrunner Programme". And we'll work more on the diversity agenda in the coming years, so that even more talent and Danish companies can flourish and grow."
This agenda should be especially important in Denmark, where we pride ourselves on gender equality, says Martha Ivester, Country Marketing Manager for Google in Denmark, also a programme partner.
"Especially in tech, where Denmark should be a pioneer, we have a serious challenge in terms of gender equality and diversity. The initiative is also important to support Denmark in remaining competitive in an international context, as we are missing out on the phenomenal benefits of diversity in general."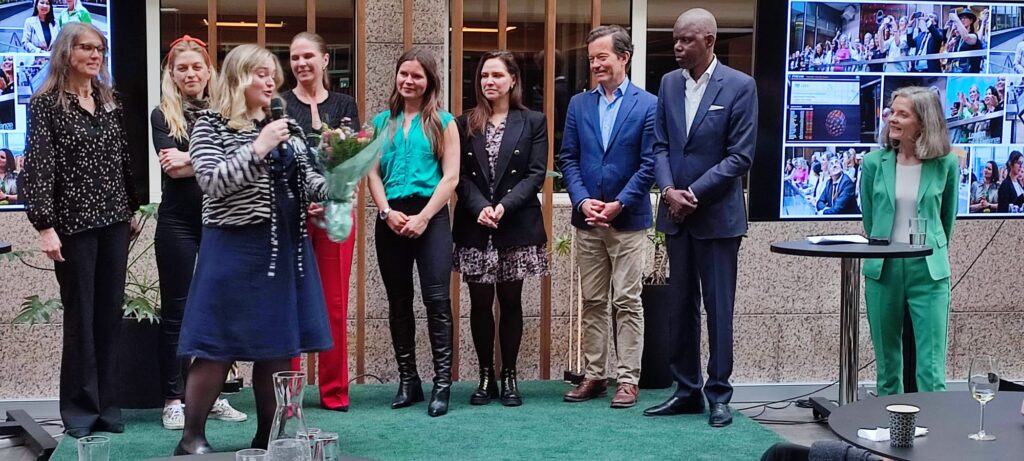 Earlier this year, a study by the Danish Chamber of Commerce showed that only 0.1 per cent of all investments went to female founders. This trend needs to change, explains Ayuna Nechaeva, Head of Europe for the London Stock Exchange (LSE).
"TNA has created a unique opportunity to support women-led businesses from the Nordics and Baltics – where and when it matters most. LSE fully supports this important work and we appreciate the opportunity to partner with TNA to open up fundraising opportunities for female founders."
But if we are to unlock more of the untapped talent in the ecosystem, we must first and foremost dare to change and challenge the status quo, says Jeanette Carlsson.
"We need to dare to invest in entrepreneurs who don't necessarily look like the ones we've invested in before. Never judge a book by its cover. You won't then know what talent and ROI you're missing."
---
TechBBQ
Join Tech Nordic Advocates, Google, London Stock Exchange, G-P, Dreist Storgaard and Anne Rahbek, Founder of GoZeek from "Denmark As Female Tech Founder Frintrunner" at Starling Stage on Thursday 14 September 11-12 for a debate on: "Startup founders: The untapped opportunity, lessons learnt and international perspective"