This post is also available in: Danish
By Avnit Singh (TechBBQ), Sine Linderstrøm (Confederation of Danish Industry) and Sebastian Kjær (TechSavvy.media)
Big news hit the Danish startup ecosystem in the weeks leading up to this year's TechBBQ. First, TechBBQ received a financial boost of €4M from several foundations and ecosystem stakeholders targeting internationalisation, among other things. Secondly, in an even bigger perspective, the Danish government announced a fivefold increase in the budget for a future entrepreneurship strategy up to 2027, so it now contains €200M.
Both are excellent news for the Danish startup ecosystem. TechBBQ is already a unique meeting place where new ideas, partnerships and alliances emerge. With €200M, there is now room to address and solve critical challenges in the framework conditions such as taxation, diversity, employee shares and talent.
However, there is also a certain logic to the record amounts of money flowing into the ecosystem right now. Ten years ago, the startup ecosystem was all about rock'n'roll, disruption and unbridled wildness. Today, the scene has reached a completely different maturity. Startups are no longer a niche in opposition to the established business community. Across verticals, stages and geographies, Danish startups are addressing major societal challenges. They want to solve the climate crisis, geopolitical instability and inequality – and they're ready to collaborate.
The future today
Of course, we want more lighthouses to inspire the rest of the community, and the Confederation of Danish Industry proposes a concrete goal of 1,000 new growth companies per year by 2030 – which TechBBQ and TechSavvy.media can only support. But not just because we need to breed more unicorns.
With its new maturity, the startup ecosystem is already acting as an innovation muscle for the entire Danish business community. Because regardless of size, startups are by nature first movers and pioneers. They test, experiment, develop and implement new technologies, business models and ways of organising themselves before the rest of the business world. The successful ones show what the future looks like. Those who fail show what it doesn't look like right now – but what it might look like in the longer term when the market is ready.
Regardless, the ecosystem is a glimpse into the near future that businesses, government bodies and society as a whole should follow closely so they can adopt technologies, solutions and cultures when the time is right. And, not least, explore opportunities to collaborate.
Let's look up together
The world faces challenges that require rapid innovation like never before: inflation, war and climate crisis. Fortunately, these years are seeing technological superweapons that can develop and distribute new solutions to 100 million users worldwide faster than ever before. The path to change has never been shorter.
Most of the ingredients for large-scale impact are already in place: A strong startup ecosystem. A healthy business community filled with talented SMEs and well-established corporates. World-class universities. A highly digitalised public sector. If we get a handle on the framework conditions and become better at playing well with each other, we can, as a small but cohesive Danish ecosystem, raise our sights and together begin to look out towards the horizon – and invite the world in.
At TechSavvy.media, the Confederation of Danish Industry and TechBBQ, we do everything we can to help entrepreneurs navigate the ecosystem's opportunities and facilitate cross-community meetings. So our call to action is: Use TechBBQ and this magazine to get an overview. Get inspired, meet new faces and let yourself and your company or organisation entangle with the ecosystem.
Enjoy!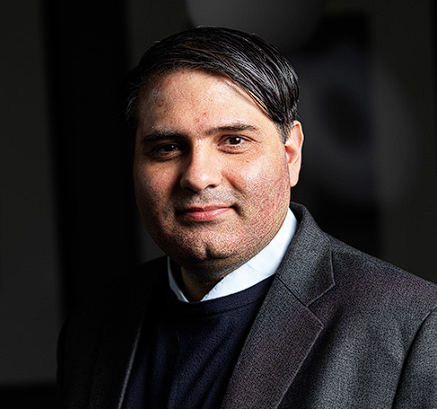 ---
The partners behind "The Danish Startup Bible":
TechSavvy:
TechSavvy.media is the leading digital startup media in Denmark. We specialise in great storytelling from the intersection between technology, innovation and business. We bring the latest news from the Danish startup landscape, dive into the most important trends and portray the biggest startups and brightest founders. And we've done so for close to a decade.
We believe that tech startups are the carrion bird in the coal mine that can show us the opportunities and challenges of the future before they really hit. That's why serious communication, insight and bridge-building across the startup ecosystem and the outside world is more important than ever.
In the past years, we've added professional networking groups and a series of industry-specific magazines to the mix.
TechBBQ:
TechBBQ started out as a small gathering for tech enthusiasts and entrepreneurs back in 2013. Over the years, we have grown and evolved into the largest and most 'hyggelig' event of its kind in Scandinavia.
Every September, we welcome an increasing number of people from around the globe. Our annual summit expertly connects tech & hygge: it is designed so that you can meet innovative and groundbreaking startups in the ecosystem, discuss the latest trends, network in a cozy and vibrant atmosphere, get inspired by trendsetting speakers – and enjoy a good old-fashioned BBQ.
TechBBQ exists to support and strengthen the Nordic startup-ecosystem. We build communities and foster growth for startups and scaleups based on the Nordic values of overcoming egos, barriers and promoting openness, trust and inclusion.
The Confederation of Danish Industry:
DI is Denmark's largest business and employers' organisation. We represent more than 20,000 small and large companies from virtually all branches of Danish business across the country. We look after our members' employer and political interests – both locally and globally – with the support and commitment of hundreds of active members.
Our vision is for Denmark to be the world's best country to start and run a business – whether it's entrepreneurs looking for a foothold, Danish companies looking to grow and conquer export markets or foreign companies looking to expand their business in Denmark.
Every day, DI's more than 1,000 employees work hard to strengthen the ability of Danish companies to compete with companies from the rest of the world.