This post is also available in: Danish
As a blind person, it can be difficult to decipher whether it's a can of chopped tomatoes or coconut milk you've picked up while cooking. But since 2015, they've been able to get help from Danish startup Be My Eyes, whose app connects blind and visually impaired people with volunteers who can guide them via a video call.
Today, the 500,000 blind and visually impaired users can contact 6 million volunteers on the platform. Microsoft, Google and Lego are among the major customers using the solution to offer inclusive customer support. But despite impressive metrics and piles of recognition since the journey began in 2012, Be My Eyes is still a relatively small startup.
"I 100 per cent believe that it takes a decade to make an overnight success. We were in 100 countries in 6 weeks, but it has taken us almost a decade afterwards to establish and strengthen the foundation of what we did. At the same time, I believe the playing field is changing: Success used to be measured in materialistic status but that's changing towards meaningful business with purpose. As companies, we need to offer something more in product, employee environment and the culture we provide," says Christian Erfurt, Chief Evangelist and co-founder of By Me Eyes.
The road has been long and paved with difficult financial choices. On the other hand, he believes that Be My Eyes would not exist today if they had charged users for the solution from the start. They would not have grown organically over 8 years, gained more corporate customers and reached 500,000 blind people. All of this has led to a launch partnership with Open AI's GPT-4, which has the potential to catapult the solution out to millions of users.
"We are not a unicorn – yet. But I'm really happy to be where Be My Eyes is no longer just a misunderstood NGO, but also an inspiration for how we make change and impact. And I'm very excited to see if we increase our community tenfold when we launch "Be My AI" publicly. If we have 50 million users in a couple of years, we'll be in a completely different place," says Erfurt.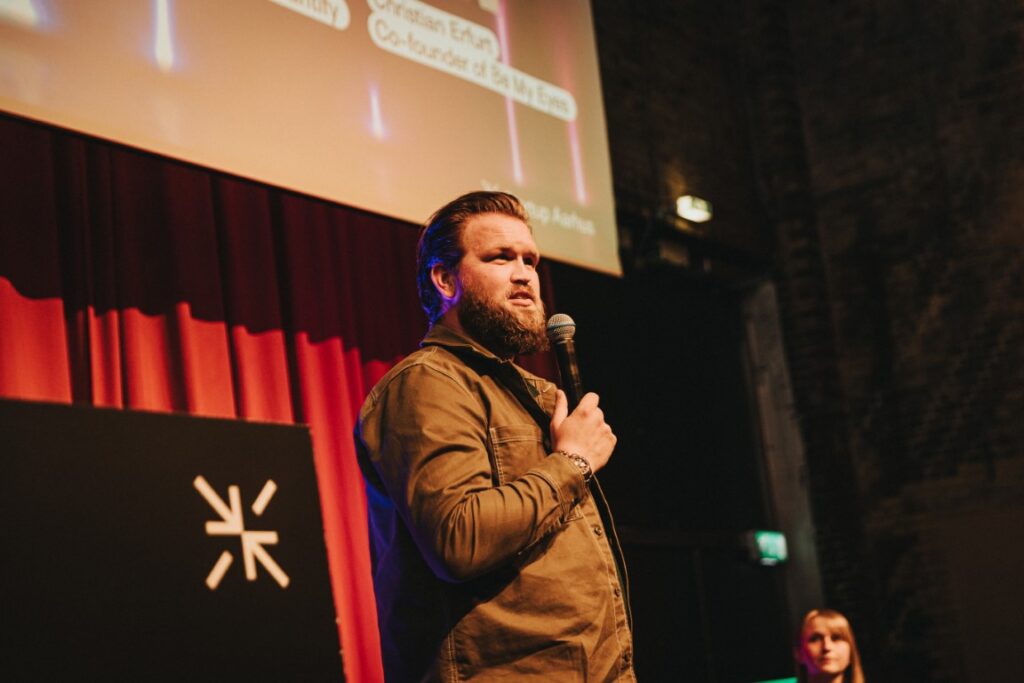 ---
Be My Eyes: Timeline
2012: Co-founder Hans Jørgen Wiberg presents the idea for the app at Startup Weekend in Aarhus, Denmark where Christian Erfurt was an organizer.
2013: Be My Eyes lands DKK 1.7 million in funding from the Velux Foundation.
2015: Be My Eyes launches on iOS.
2017: Be My Eyes chosen as Google Play Best Apps of 2017 in the categories; "Most Innovative", "Best Daily Helper" and "Best Hidden Gem"
2018: Be My Eyes launches Specialised Help with Microsoft as first company. In the same year, the startup reaches 1.5 million volunteers.
2019: 3 million volunteers.
2020: 250,000 blind and visually impaired users. Series A investment of DKK 20 million.
2022: 6 million people have signed up as Be My Eyes volunteers
2023: Introducing Be My AI powered by OpenAI's GPT-4 and reaching 500,000 blind and low-vision users have signed up to Be My Eyes.
---
Supercharging impact with AI
The enquiry from Open AI came early this year, where the company offered the Danish startup exclusive access to their GPT-4 model with vision capabilities. Technology the startup used to create "Be My AI" – a version of their solution where users are assisted by AI instead of volunteers.
"It's an insanely powerful visual tool that can help with daily tasks – like taking you from shopping to a cooked dish. You can simply scan the fridge and get recipe suggestions," explains Erfurt.
For Be My Eyes, this means those nervous about calling and interfering with another human can now get worry-free help with even the smallest questions from artificial intelligence. Users who used Be My Eyes quarterly now use Be My AI ten times a day in the beta program.
"It opened up a whole new chapter for us. There have been competitors in the past who have tried to outcompete us with AI, but the solutions have never been good enough. This is good enough, and it's a game changer for us," he says and adds:
"The exponential technological development we feel we've been a part of over the last few decades is not exponential compared to what we're going to see in the coming years."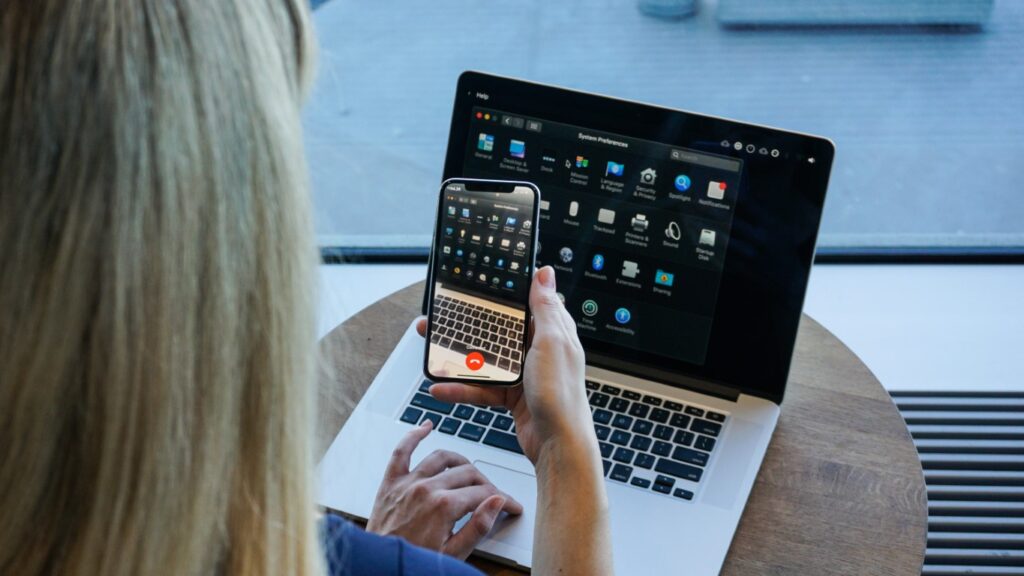 Just the tip of the iceberg
When Be My Eyes started, they were first movers in making big impact commercially sustainable. But since then, the market has changed significantly.
"We couldn't meet an impact investor in 2015 without it seeming like charity. But today, all the best funds have incorporated value-driven investing into their core, which is a wonderful systemic change," says Erfurt.
Although impact, CSR and ESG have become buzzwords in the business arsenal, he still believes we've only seen the tip of the iceberg. Be My Eyes sees it from the inside: With the long haul, the startup has created a unique foundation that helps 500,000 users and is now turned into a healthy business. At the same time, AI has the potential to turbo-charge adoption and create even more impact and revenue. In other words, the startup could be facing the perfect storm.
"Globally there is a quarter of a billion people who are blind and visually impaired. We represent a community that is fiercely loyal and grateful when something works and they are heard. Because for a very, very long time, they've just been ignored," says Erfurt and adds:
"It's so trite to say, but I don't think we've seen the effect of combining purpose and profit. If companies can enable our customers to be part of a movement towards the better, it enables us to solve the big challenges because it spreads like a ripple effect."
In the past, Be My Eyes was mostly used for tech support, but in recent years, the experience industry in particular has also embraced the solution – including Hilton. And he believes this will spread rapidly in the coming years."The accessibility movement is just one example of how we are now setting better and higher standards for our society. I have no doubt that the purpose and profit-driven business will outcompete any traditional business. Customers are eager to be part of the solution rather than the problem," says Erfurt.