This article is made in collaboration with 'DTU Science Park', 'Niras Green Tech Hub' and 'Contech Lab' – some of the amazing partners making the magazine 'Tech for the Planet 2021' possible. You can read the full magazine here.
---
Over and over again, fortune tellers have pointed at technology as the solution for climate change.
Innovative startups are already bringing new, tech-driven solutions to market, but how much of the problem are they going to solve?
We've asked some of the experts and amazing partners who have made this magazine possible:
---
Steen Donner, CEO, DTU Science Park
What role do technology and startups play in the green transition?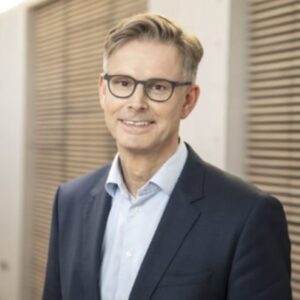 I think there is a broad consensus that we simply won't achieve the climate goals without new technologies.
What does that have to do with startups then? They have the ideas and are willing to take risks. Combined with their skills and drive they can get new technologies of the launch pad much faster. And we don't have 10, 15 or 20 years to act – the time is now and it's often startups who will find the great solutions fastest.
How do we scale the solutions globally?
First of all, we need to create a huge market and demand for the technologies so innovators have an incentive to develop them.
The public sector is among future customers so better public procurement is one lever to pull. Another is a carbon tax. We have a huge wind industry in Denmark and that would not have been possible without subsidising the industry in the early days of its development.
At the same time, it must be easier for startups to expand internationally. The help they can get today isn't quite sufficient. They need more concrete and practical help when entering the international markets.
---
Sophie Bech, Hub Director at NIRAS Green Tech Hub
What role do technology and startups play in the green transition?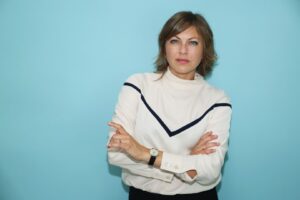 The other day, I met with a bunch of entrepreneurs, all working with regenerative agriculture, to walk the Amarmino (hiking trail near Copenhagen) and in a joint effort try to devise solutions to issues in everything from slow public funding to regulation and which politicians to approach. From here it moved fast. Big thoughts translated into concrete actions put into practice the following Monday.
That we can have those conversations and soon after follow up with the courage and methods to execute and push the norms, that is the most important thing. The challenge is not the slowness of the big mastodons. It is to create the most optimal framework for developing and maturing more talented founders, as it is those founders who must execute on all the insanely wonderful ideas for the green transition that are out there.
How do we scale the solutions globally?
There is a lot of money out there, but they are aimed at a few specific cases. And that, of course, is a problem. But if I may say only one thing, it is: People. The people who are in and around a team and the access the team has to the international network of knowledge and money. The right people mean everything.
---
Christina Hvid, CEO at Molio and Contech Lab
What role do technology and startups play in the green transition?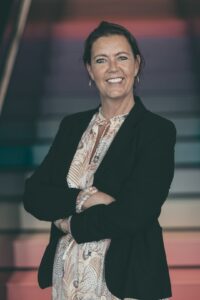 Technology and digitization are important for the sustainable future of the construction industry – both in relation to software and hardware that can streamline and improve the processes throughout the fragmented value chain in the industry.
The potential is significant, as the construction industry accounts for 30% of the total Danish CO2 emissions, and the digital transition of the industry is seriously accelerating these days. Among other things, due to a very diverse and strong Danish startup ecosystem within ConTech.
How do we scale the solutions globally?
The good news is that new, sustainable and market-ready technologies already exist, but the development and implementation of the known solutions do not happen by itself – it requires something across several stakeholders.
A joint effort is needed, which involves all parts of the construction value chain in creating a more digital and sustainable construction industry with optimized processes, less waste and increased circularity. If we succeed in a joint effort, it will put Denmark at the forefront of sustainable construction
---
Mikkel Skott Olsen, Head of Digital Platforms and Insights at Danske Bank Growth & Impact
What role do technology and startups play in the green transition?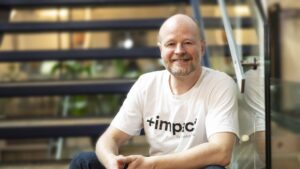 Startups will be crucial. We desperately need solutions that scale fast. The International Energy Agency (IEA) asses that almost half of the emissions reduction in 2050 must come from technologies that are currently only in the demonstration or prototype stage – and this is where startups and technology are going to play a key role. Agile and continuous validation with customers as well as focused execution has shown to be a great recipe for finding innovative solutions that fit the problem and move from prototype to scale in a very short timeframe.
How do we scale the solutions globally?
There's a great deal to learn from how tech startups have shown how to scale – and apply the same experiences and skills to impact startups.
The great news is, that impact startups are not that different from ordinary tech startups. Actually, we see impact startups move more successfully from seed to series A, and they have a great basis for hiring an amazing team, as they get 25% more applications for their job postings.
---