Aarhus has fostered several huge business successes, but many growth companies have over time still chosen to move to larger cities when scaling. But maybe that tendency is about to change? Three startups from the city paint a picture of an entrepreneurial environment in explosive development.
---
If you drive along the coastal road in Aarhus, you quickly notice it. The neo-bank and unicorn company (a company valued at $1 billion or more) Lunar's large neon sign reminds young entrepreneurs that the city has been home to many great business successes.
And for the mere two-year-old startup Shouter, which has created a marketplace app for practical labour jobs, the Aarhus success stories are a great source of inspiration. They create a breeding ground for optimism and a belief that anything can be done in the startup environment, which has long been on a strong, upward curve.
"Just in the two years we've been running, the environment has exploded with more entrepreneurs. This is partly due to the good stories and the positive focus that has been around the city. A good track record is tremendously inspiring and cultivating," Simon Cederholm says, one of the founders behind Shouter.
Today, the young company is housed in the DBA's old offices, where "the tiles smell of eBay," as Simon Cederholm describes it. But it is not just the good stories that make the difference. It is just as much the culture and dynamics of the city.
"My experience is that there is a growing entrepreneurial network with a high concentration in the Aarhus ecosystem. The closeness between all actors creates a general awareness of helping each other dynamically along the way and playing each other well," Simon Cederholm describes.
However, the picture is not perfect. It can be difficult as a start-up tech company to secure the right candidates, because of the rift over the talent pool in Aarhus. Large companies such as Google, Uber and Airbnb are difficult to compete with in terms of finances and employee relations, and therefore, recruitment in the city is still one of its weak points, assesses the Shouter founder.
"Because of the university and the many startups in Aarhus amongst other things, the available talent pool is extremely sought after. We often get a tap on the back about a talented graduate or year group, but large companies that run their development offices here quite understandably use their muscles in the battle for the graduates. But it can make it difficult for startups to attract and even nurture talent. From my perspective, the pool is emptied faster than refilled," Cederholm explains.
This particular disadvantage of Aarhus is also one of the reasons why many companies move to Copenhagen when they reach a certain size. And to change that trend, more long-term success stories are needed.
"Although several fantastic companies have been started and scaled from Aarhus, it is difficult not to look towards Copenhagen, the neighbouring countries or a total adoption of a remote working approach. We will always be inspired by Aarhus-based companies – and look forward to seeing even more frontrunners, success stories and IPOs, the whole trip from pre-seed to IPOs based from Aarhus," Simon Cederholm says with a smile.
Aarhus-DNA running through the veins
When the founders behind the booking-platform Gaest.com achieved huge success in just three years, it was in Aarhus. When AirBnB then chose to buy the entire company and turn their offices into a Danish development department for the American giant, they stayed in Aarhus. And today, after the old Gaest.com entrepreneurs are back with a new holiday home booking-platform (Landfolk), the tent poles are once again firmly placed in the Aarhus soil.
Aarhus, Aarhus, Aarhus.
The city of smiles has been the backdrop to most of what the people behind Landfolk have done, and they are not in doubt why this particular place has been home of their many business adventures.
"Aarhus is a good place to start a business because it is first and foremost a good spot on earth"
"Aarhus is a good place to start a business because it is first and foremost a good spot on earth. The 'liveability factor' is high. And over the years, the level of tech talent has grown to incredible heights – mostly due to the great university," CEO and co-founder of Landfolk, Christian Schwarz Lausten says.
Since the beginning of 2021, Landfolk has established itself as a technology-driven marketplace for tenants and landlords of high-end holiday homes – a concept that has become enormously popular in a short period of time. One of the keys to success is, among other things, the amount of particularly technically based talent found in the city.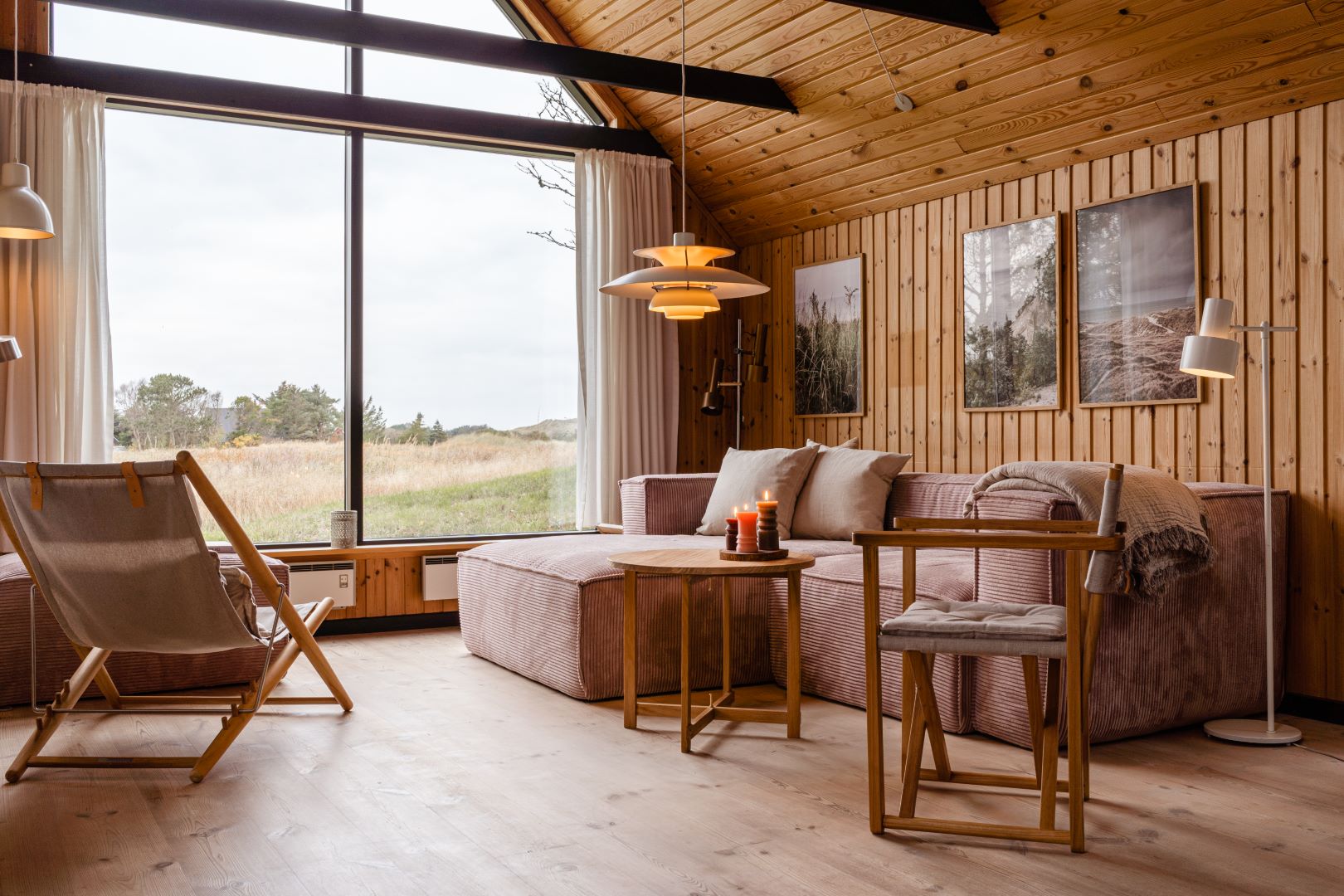 "Although the term is a bit worn out, the level in the city is world-class. It is no coincidence that eBay, Uber, Airbnb and Google have chosen to set up development offices here. It is a tech city on the very top shelf," the Landfolk founder assesses.
But that has not always been the case. The city has been through a major development led by the fact that more and more large companies have shown the way to success. Because role models are vital if you are to succeed as a startup environment, Christian Schwarz Lausten believes.
"Big companies like Uber, Crowdstrike and Concordium are hugely important to have in an entrepreneurial city. They often act as a sort of schools that train skilled graduates in scaling or consolidation for example, which benefits the entire community's common talent pool when the companies exchange talent," he explains.
Although progress is being made in the Jutland capital, the sentence set in stone has almost always been that companies with big growth dreams reach a point where they have to move to a bigger city. But the pandemic and the rise of remote work have changed that. Today, it is more about national borders.
"Whether it is Aarhus or Copenhagen has gradually become irrelevant. Companies that have big, big scaling ambitions will often find that the recruitment surface becomes too small in just one city. It is to a greater extent today the national borders that are decisive in the question of talent," Christian Schwartz Lausten says.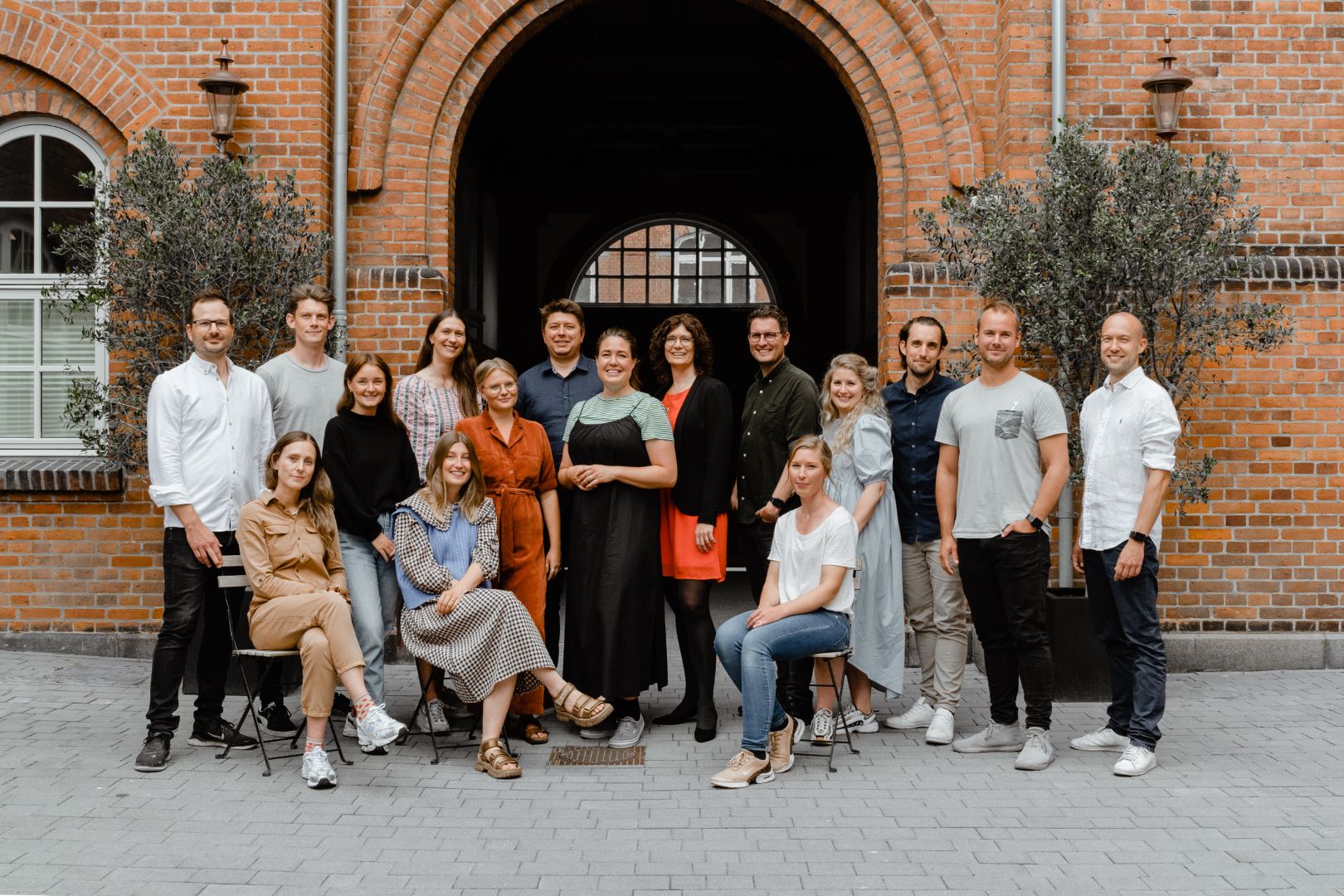 The one that got away
When the young student Peter Mülhmann and his three co-founders in 2007 got the idea for a digital customer review platform in a basement in Aarhus, no one talked about unicorn valuations.
But that was exactly what Trustpilot became when they went public in London a year ago: a unicorn. Today, the company has nearly 700 employees with branches in London, New York, Denver, Vilnius, Berlin, Melbourne and Edinburgh.
And a head office in Copenhagen, where Trustpilot moved to as the growth journey gained momentum. But is it still necessary today to leave Aarhus to become a large company?
"I have gone back and forth on that question often, but the truth is that the pandemic has changed everything. Two years ago, I was completely convinced that if you built a large company, you had to – as a minimum – move to Copenhagen, and probably also further out into the big world. But I am not anymore," Peter Mühlmann explains.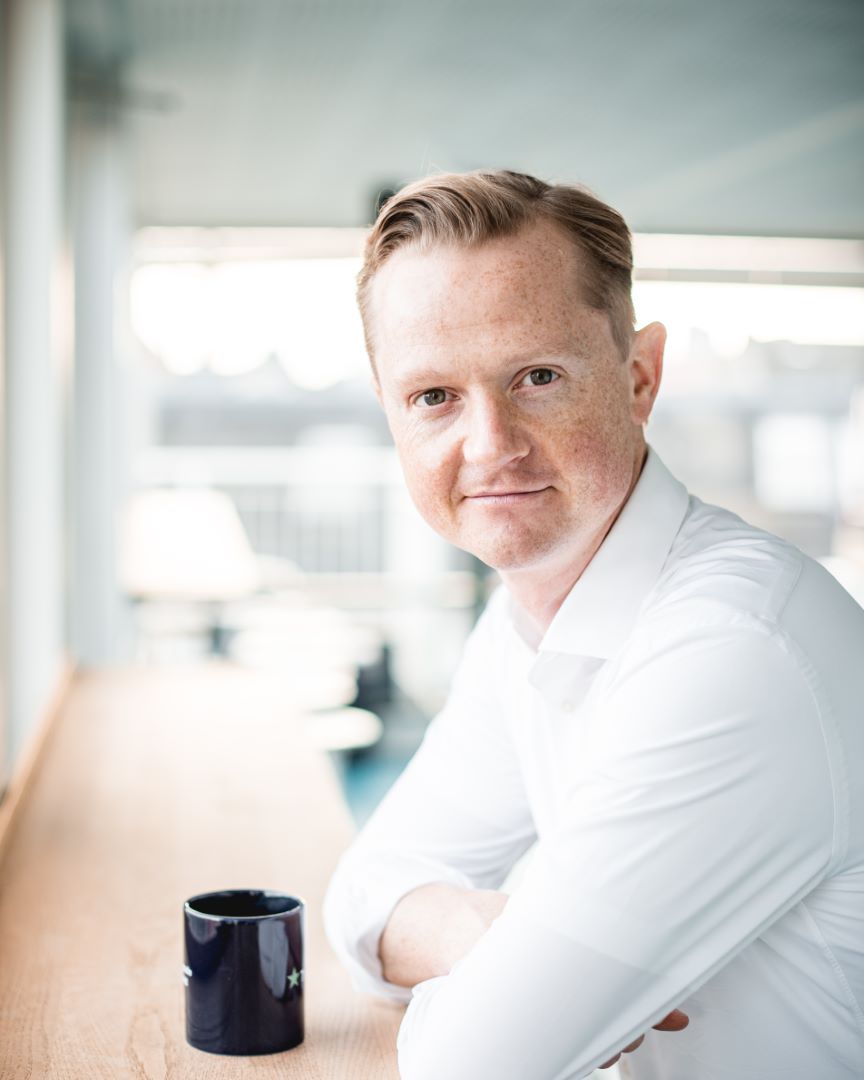 The burgeoning remote culture that the pandemic has brought with it has in many ways dissolved the geographical boundaries and made it easier to build a large company everywhere – also in Aarhus.
"With the new online culture, Aarhus has maintained many of its advantages, and at the same time does not have the same disadvantage around attracting international talent, which Copenhagen has historically had an easier time with. But we still need to see how it settles," Mühlmann says.
Although the giant company today operates from Pilestræde, in the heart of Copenhagen, Peter Mühlmann has not forgotten either his or Trustpilot's roots. Because it is a perfect place to start a business, he believes.
"There is a lot of goodwill from the local community. In larger cities, it is taken for granted that there are a lot of people and that a lot is happening, while in Aarhus they are aware of constantly doing initiatives for the local environment and entrepreneurs. There is a feeling that you are pulling in the same direction and helping each other – a kind of local patriotism, I would call it," Mühlmann says.
Still, there are challenges when it comes to the really, really big companies. It is just no longer questions of Aarhus as a city, but more of Denmark as a country, the Trustpilot founder believes.
"We are historically bad at fostering new large companies in Denmark. It is 'easy' to build both a small and a medium-sized company, but if you look at the five most valuable Danish companies, they are all over 100 years old. This is due to both the tax structure and the way international talent is treated, which creates an incentive for companies to go abroad when they reach a certain size. So the distinction is less and less between Aarhus and other cities and increasingly between Denmark and the rest of the world," Peter Mühlmann says.