With just a little pedalling on a stationary exercise bike, a bleak day at the hospital can become an exploration around Amalienborg Castle or along Møns Klint. Hospital patients who are otherwise unable to go out are able to experience the world, thanks to a VR headset and sensor technology from the startup Syncsense.
"Exercise is more when you get to do it inside films or memory-evoking virtual environments like nature and cities. And because these environments only materialise when you exercise—for example on a stationary bike—it's an excellent motivation to move. In this way, our technology supports the work of qualified healthcare professionals and can be part of patients' existing rehabilitation, physical therapy and treatment programs," says Simon Bruntse Andersen, CEO and co-founder of Syncsense.
A solution that not only makes exercise more fun—especially for hospitalised elderly patients—but also improves their recovery times following a surgery, because they have a greater incentive to exercise, not to mention a reminder of the experiences that await them outside the hospital walls.
Since the commercial launch of Syncsense's product last autumn, the startup has made a name for itself in the Danish market, where their client list includes eight hospitals and eight municipalities. This was the plan ever since the founders began working on the idea as part of their studies at Copenhagen University years ago.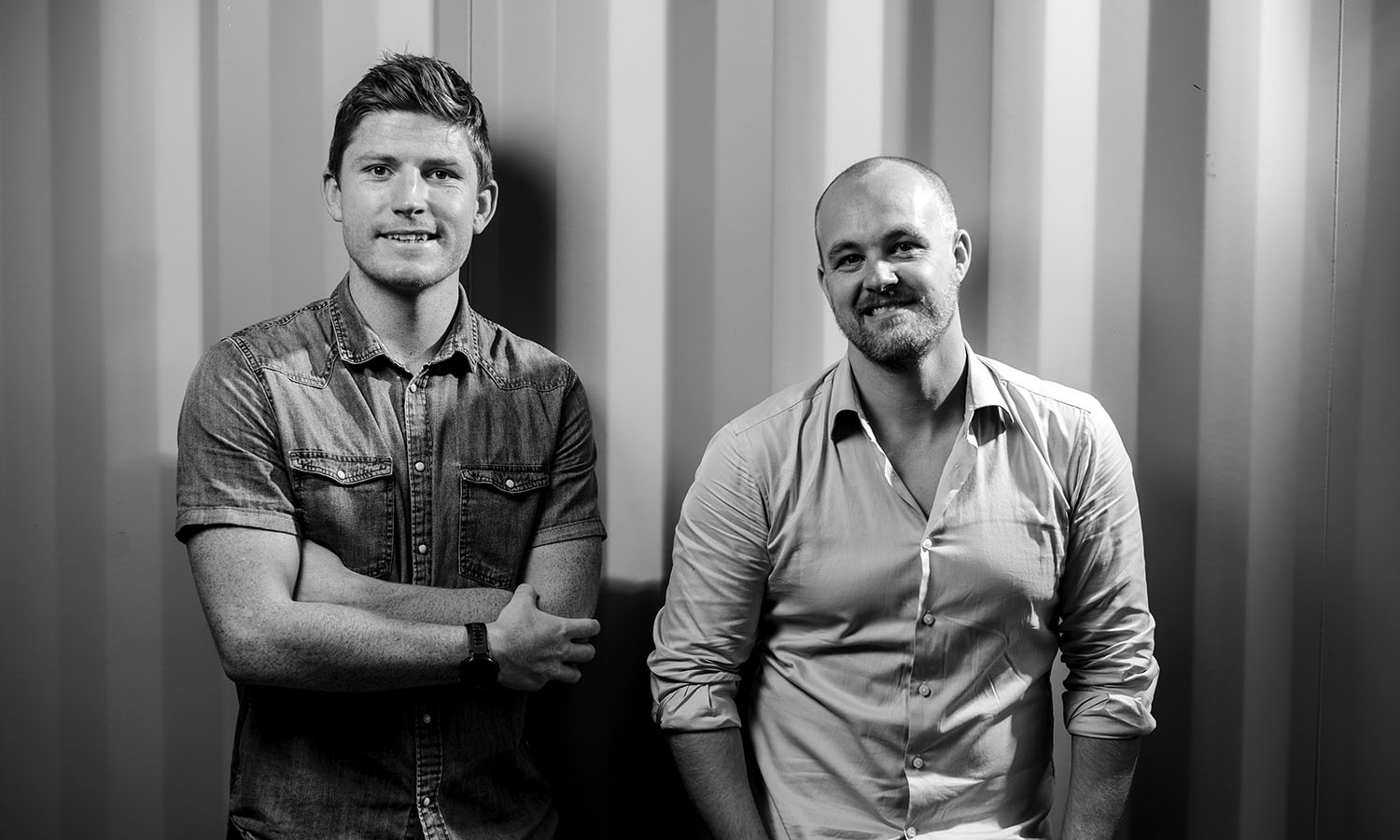 How viable is it?
It's no coincidence that the startup chose to develop a solution specifically designed for elderly in-patients, as Steen Petersen, Syncsense's other co-founder, has a background as a physiotherapist. This is where he first realised how difficult it was to keep the elderly active whilst they are in-patients at a hospital. The two founders began to work on the idea during their Master's degree, with the intention that it could eventually end up as a business venture.
"Before we could start developing anything, we needed to conduct a preliminary study. A lot of startups skip this stage because it can be time consuming and expensive—both for the startups and those involved in the study. But luckily we were able to do ours when we were students, as part of our Master's thesis project," explains Bruntse Andersen.
The two thesis (now business) partners worked hard and produced some impressive results as students, which they were able to develop and turn into a company. They remain the owners of the results they collected during the thesis project, which included a report they could show to hospital management: proof that their VR solution could actually make a difference for in-patients. It was a promising business case.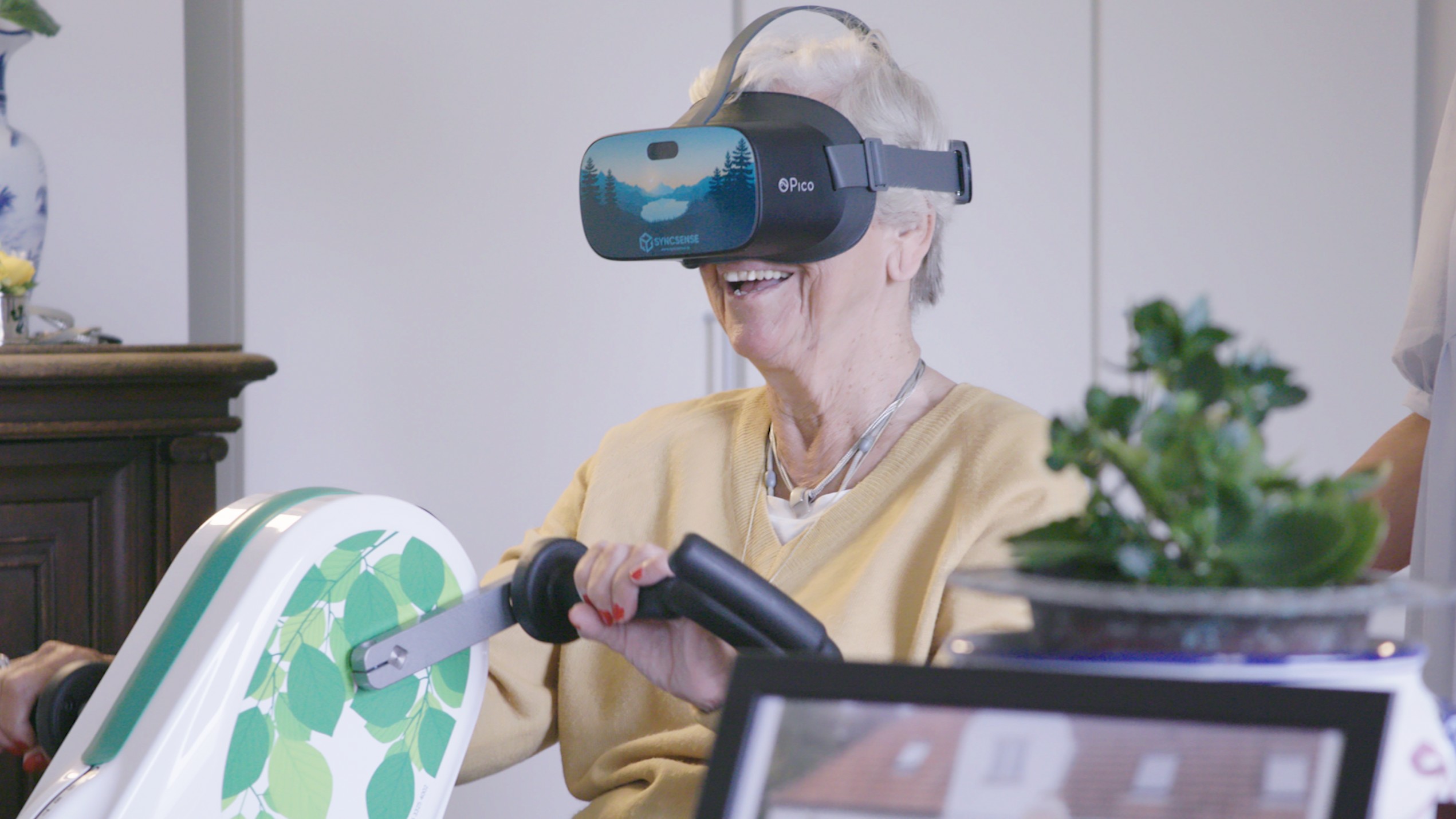 Research at startup speed
After their thesis project, the two founders continued to develop their ideas at the life sciences incubator 'SUND Hub' at Copenhagen University. They also made good use of the network they established during their studies, including their thesis tutors, who are also chief physicians at a number of Danish hospitals—both in order to boost business, but also to continue researching how the product could support the health sector.
"It can be difficult for startups to establish such a network, and especially difficult to get funding without these kinds of collaborations. We're lucky that we have been able to draw up formal contracts with several researchers and hospitals and we can thank our connection to the university for that," says Bruntse Andersen.
This is how Syncsense managed to establish a solid research basis for its product on a startup budget. And, as the company matures, the tables start to turn: now any further research can benefit from being able to access Syncsense's market reach, for example via their 'living labs' in nursing homes and hospitals.
"It goes two ways. University researchers also want to be able to test things outside the lab and to apply theories and ideas in real life. What we're able to offer is application-oriented research and clinical trials, which can only really create value when a real patient is using the technology. We've now reached the point where we can investigate the results of the latest research in real life, and it makes a lot of sense for us that we can help the universities with this," concludes Bruntse Andersen.
---
This article is made in collaboration with 'Digital Tech Summit' – one of the amazing partners making the magazine 'From University to Unicorn 2021' possible. You can read the full magazine here.