The Olympics is without a question the greatest competition for track riders. Not only is the curve expected to top every fourth year; in a sport where spots on the podium is determined by marginals measured in thousandths, new gear is developed and perfected with the crucial event in mind.
"Everything we do is targeted at that every-fourth-year competition. If we're good enough to win a World Championship medal underway, that's excellent. But we are not prepared to push our margins with fancy technology or new equipment. We save new advancements for the Olympics, so even if we are prepared a year ahead, we won't bring it out before the Olympics," says Andreas Top Adler, performance engineer at Team Danmark.
In other words: cycle sports is another arena for the technological arms race that precedes the Olympics, and Adler's job includes advising the national track riding team on their equipment, so they don't lag behind competitively.
That equipment has taken a central role in cycling was abundantly evident during this year's races at the Tokyo Olympics, where the English competitors argued that the Danish team's shirts and pieces of tape on the knee were against regulations, and thus cheating, and that the team should be disqualified.
The international cycling federation UCI has a list of clearly stated rules for gear – a list whose very existence hints at how decisive equipment can be. For instance, equipment must be openly commercially available the same year it's used competitively. And the English argued that the Danish shirts had not lived up that requirement, and argued that they may have enhanced Danish performance by up to 3 per cent.
While Adler isn't worried about the British complaint – which did not influence the Danish team's further performance in the competition – he completely agrees that gear can be a decisive factor.
"You can't win on good gear alone; you still need to have world-class athletes. But the best athletes cannot do it on their own either. The support needs to be there. It's like what they say in Formula 1: If the best driver isn't driving his best car, he isn't going to win," he says.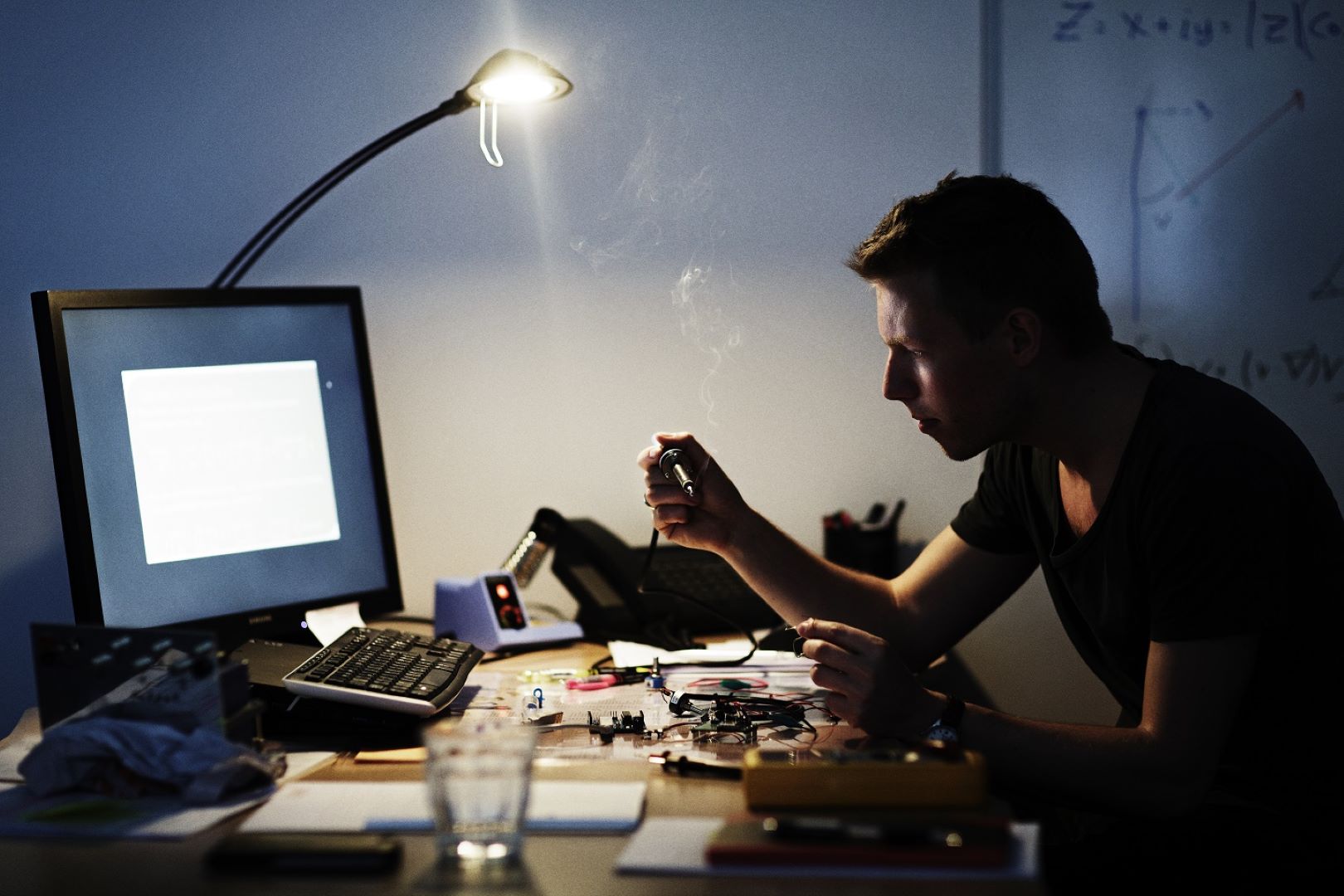 The Struggle for the Last Marginals
It certainly appears that the new wave of technology has had a real influence on the track riding performances in Tokyo, where the Danes raced their Olympic record-breaking way to the semi-finals against the Britons. And then almost broke the record again when they defeated the Britons in the semi-finals – only to see the Italians break it in the finals.
Even though the tradition of gathering the world's best athletes every four years has been going for more than a century, the bar for 'higher, faster, stronger' is always rising. In athletics, 26 of the 47 Olympic records were broken between 2008 and 2016 (2020 is not included), as figures from Statista show.
So while athletes are getting better and better, improvements can hardly be attributed only to the last century's evolutionary changes. Rather, technology appears to be the reason – both in terms of technology supporting better practice and concretely in the shape of better shoes, running mats, and paddles. All part of the struggle for the last marginals.
"I believe that there's a general awareness that races and competitions are decided by differences in hundredths of a second. In cycling, finish photos are needed, and in sailing sports as well, which may not appear as close-run, but where a starting advantage of 10-20 centimetres can amount to a huge difference," says Adler.
In the eight years he has been at Team Danmark, material, equipment, and technology have only become more important.
"It has gone more and more in this direction over the years. Eight years ago we were, in a Danish context, just upstarts. It was something that was experimented with on the side, but nothing established. But that has changed dramatically, and the focus on details, and the knowledge about them, have absolutely escalated over the last years," he says.
---
Performance Engineering at Team Danmark
As performance engineer at Team Danmark, Andreas Top Adlers works with Denmark's top athletes – the ones hoping to bring the medals home to Denmark.
His task is to advise and support national team coaches and athletes in matters of materials, equipment, and technology:
Materials: For instance carbon for bicycles or textiles and surface coatings in swimming.
Equipment: Rowers need oars, cyclers need helmets – and the right choice can give the marginal but winning edge.
Technology: Used for monitoring both athletes and equipment.
---
An Arms Race for Elites
The kind of optimisation that Alder works with would not make a difference for most people. The broader population would not become faster cyclers because of a change in shirt. And even for the best junior rank athletes, he does not believe that technological optimisation should be a point of focus. Only the very best top athletes benefit from optimising their marginals.
"We work with some of the best athletes in the world. They're already eating and exercising properly – and when all that is on track, it is the last marginals we apply gear and technology to. For common exercise, a watch to measure distance and speed if perfectly fine. But on the elite level, we examine and fine-tune far more delicate nuances," says Adler.
Cycling helmets, masts, and swimwear are considered down to the smallest detail, and practice is supported by data. But according to Adler, that does not mean technology has taken over sports. It is just another competitive factor, as marginals most certainly can decide a competition – but only when dealing with talented and experienced athletes and coaches.
"Everyone has access to exercise-monitoring equipment, so that is fairly standard fare. The difference is rather in how good you are at interpreting data and applying it to the right exercise regimens. Elite athletes cannot increase their amount of practice – it's already set to maximum capacity. For them, it's a question of having a coach who can divide that time between practice types in the most effective way," he says.