Artiklen er sponseret af Turf Tank – en af de partnere, som har gjort temaet "Sportstech 2021" muligt.
It started as a project in entrepreneurial studies at Business School Hjørring, where it quickly became clear that the idea would fill a void in the current market. And during those early stages of the project – after a practice at the local sports centre – Stefan Thilemann was introduced to the idea by one of the original founders. A happenstance conversation there would result in him becoming a part of a startup's growth journey.
The idea was so intriguing that he volunteered his assistance in developing it. With a starting point in a university project about Lego robotics, the first prototype was designed. The prototype was brought to entrepreneur trade shows and competitions across the country, helping generate interest in the project, and ultimately helping secure the first investment and after that, the design of the first proper test model. Thus, the foundations for a robotics company were laid. A company that today sells their robotic line marker for sports all over the world.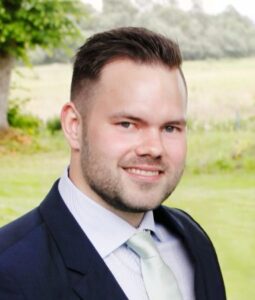 "It started out rather rigidly with the marking of a football field, and nothing else. But along the way, it's become much more; today we can handle any sport from football to Quidditch, and the US is absolutely our largest market," says Thilemann, who today is CTO of Turf Tank.
Robotics has come a long way, salespeople have been hired in both the US and Britain, and Stefan Thilemann teases a big announcement for next year – without quite lifting the veil for what the company has on the drawing board.
Even the humble company from Northern Jutland has to admit, that things are going great. But success was far from a given, and it was particularly hard convincing the first clubs to let a robot be part of their employee roster.
Thrown Out for Getting It Right
After the first prototype was demonstrated in 2015 – at the great Dana Cup football tournament in the founder's hometown of Hjørring – almost a full year would pass before the first robot was sold to a customer in Denmark. Of course, the robot had to be matured for production during this time, but clubs also faced the robot with a certain scepticism, even if they could see the benefit productivity-wise.
"It was the first machine that could do this task autonomously – that could draw up the lines of a football field without any human interference or assistance. Most could see the value of it, but no one wanted to be the first to invest – after all, what if it didn't work? We had to deal with that a lot in the beginning," says Thileman.
Granted, in the beginning, functionality was limited to football fields with very strict measurements, and if the robot made any error in the process, it could not pick up from where it went wrong, but rather had to start a total do-over.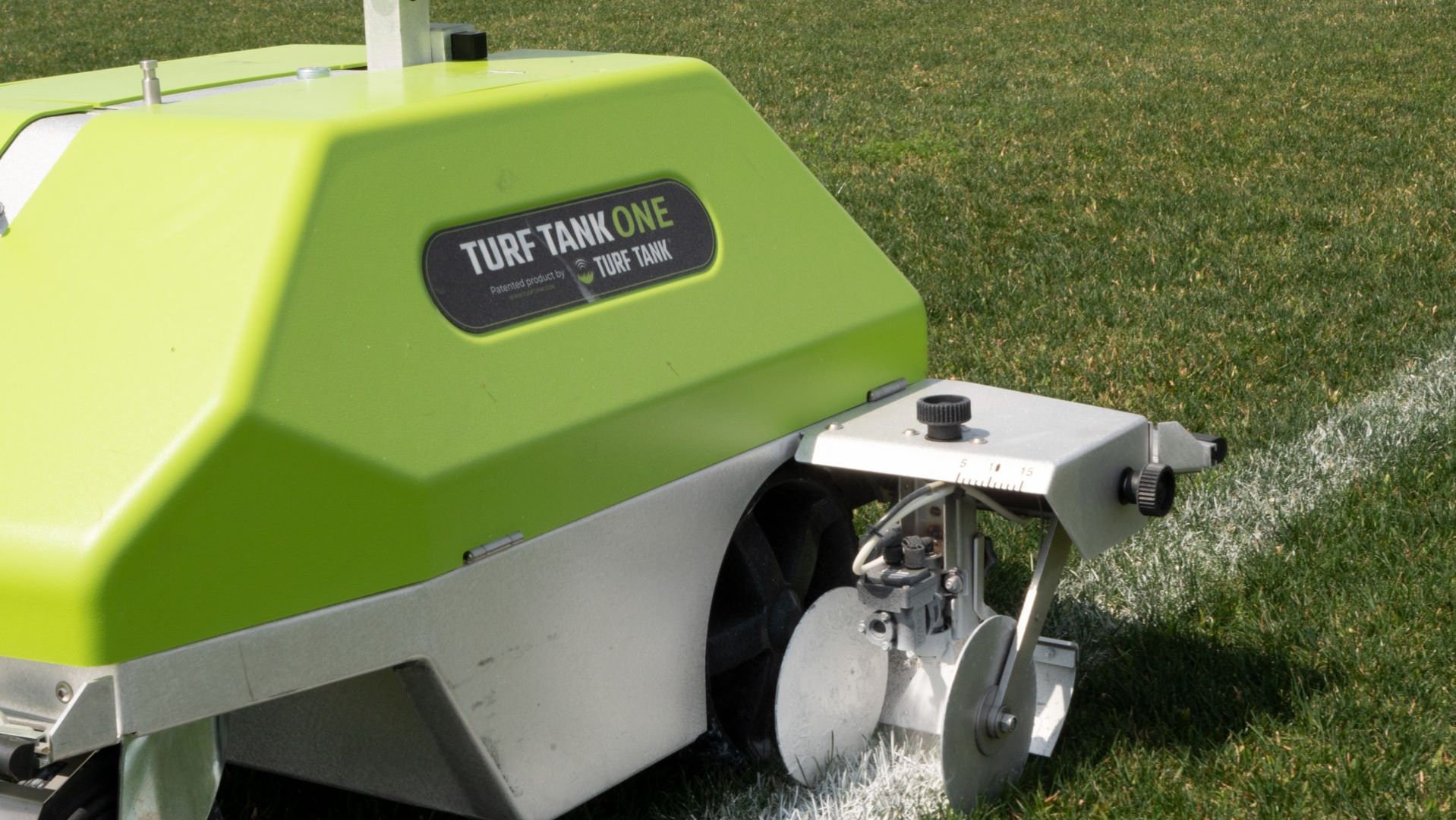 "In the beginning we'd cross our fingers at every demonstration, hoping that the lines would come out right. And if a prospective customer concluded that our lines were imprecise, they would practically throw us out," Thilemann reminisces.
In most cases, however, he'd note that placement and measurement errors where with the manmade marking, not with the robot. And when the customers saw that the robot was right, one after one they surrendered to this new technology.
Meanwhile, Turf Tank optimised the technology, for instance with an upgrade in GPS technology. And as Turf Tank displayed great reliability, the industry – which has generally not been used to radical innovation – surrendered to the robots at large.
"Our customers today are Turf Tank ambassadors. When we are at a convention, they approach us, and they are so passionate about the product, that they'll help selling it to other attendees. We have gotten hold of the market, and our customers believe in our product and trust it so much that they recommend it to their peers," says Thilemann.
Printer, Football Field Sized
A time-consuming task solved efficiently by a robot. That was Turf Tank's sales pitch in the beginning. Some were obviously concerned that they would lose their job to a robot. But more often than not, their hands were needed for other tasks at their club, and it turned to be nothing but an advantage to have a robot helping out.
Since then, the robot's level of precision has become an important selling point, as a wrongly drawn field can decide a match. And as the technology matures further, more and more possibilities arise for the robot's use – even outside the playing field.
"We try and give the customers as many options as possible. As our method and technology has improved, they've opened new avenues for us. We started being able to have them write numbers and draw shapes, for instance for American football. But today we can also draw logos and all sorts of other things," says Thilemann.
That's why he also believes that Turf Tank and its customers together are figuring out how technology can contribute to the sports club. Today, customers have access not only to the line-drawing, but to a robot who flexibly and precisely can print messages and shapes all over the field. This is already improving morale and sponsorship possibilities all over the clubs. But how far away from the lines of a sports field the robot will end up, only time will tell.
Turf Tank has, among other things, participated in creating this mega-portrait of football legend Johan Cruyff in the Netherlands.