This post is also available in: Danish
In the final field, the founders of six hardware startups each had three minutes to convince the jury that they should take first place and the DKK 75,000 check in the pitch competition at this year's TechBBQ, which was held in collaboration with Solidworks.
And when Phanofi was announced as the winner, Hitesh Kumar Sahoo was both happy and surprised to receive the big check along with co-founder and CTO Dagmawi Alemayehu.
"It's a surprise! I told my co-founder in advance: Forget about the price. We're raising our first round of capital from private investors in the next few months, so I'm very focused on that. And this was an opportunity to pitch to investors. But the recognition of the award definitely helps," says Hitesh Kumar Sahoo.
---
The six finalists in the pitch-in competition for hardware startups:
Cardiomo – Ksenia Belkina, Founder and CEO
Simplewire- Sasha Beck, CEO
Terra Waste – Aija Pope, the CEO & Co-founder
BeeSage – Ru Wikmann, CEO & Co-founder
Phanofi – Hitesh Kumar Sahoo, CEO
Anemo Robotics – Nejc Novak, CEO
---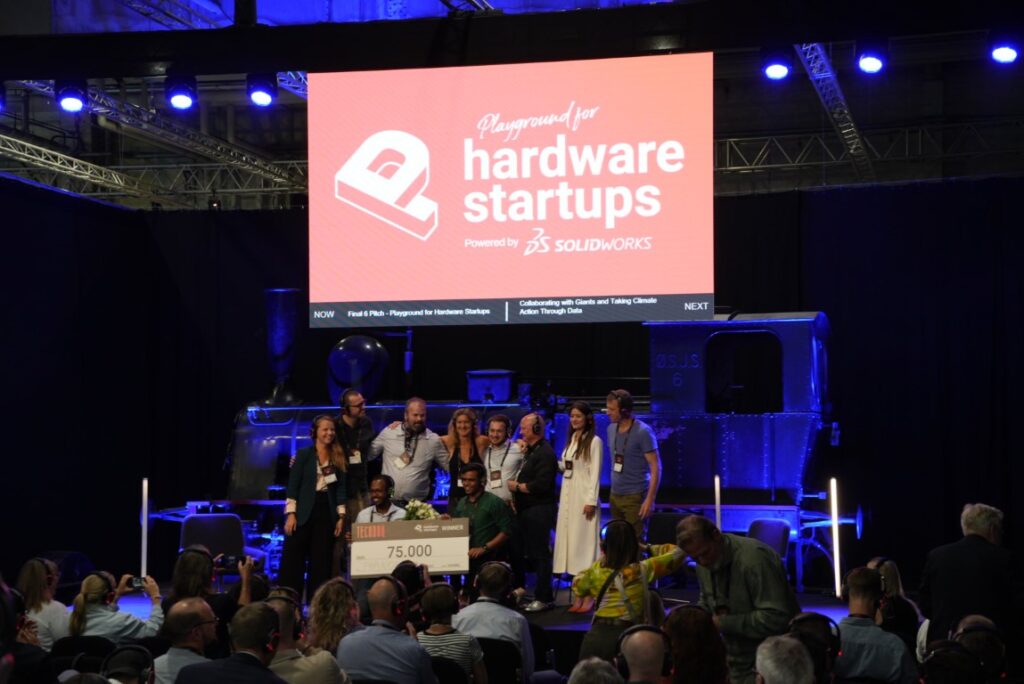 Greener data centers
The exponential growth in data means an exponential need for data centers. Data centers are expected to consume 13-15 percent of the world's energy in the near future. And it is precisely the energy consumption in data centers that Phanofi wants to reduce with their invention.
"We build sustainable interconnect solutions for data centers. It's a critical piece of equipment that needs to be green, and we can make it 40 percent more efficient in terms of power consumption," explains Hitesh Kumar Sahoo.
The solution from Phanofi addresses the need for both energy-efficient and high-speed intradata connections in the data center. A highly specialized and incredibly research-intensive project that can save data centers money in energy consumption and cooling when the solution hits the market.
"What our invention has done is make expensive technology available in data centers. We reduce complexity and power consumption goes down. It's a very complicated little piece of equipment," says Hitesh Kumar Sahoo.
Long road to market
Phanofi got its start at DTU in 2020, where Hitesh Kumar Sahoo and Dagmawi Alemayehu were both postdocs at the Department of Electrical and Photonics Engineering. This is where the method was invented and patented. Since then, the two have spent time in the lab developing the technology. And there's still a lot of development to do before the product is ready for the market.
"It's very deep technology. In 2026 we will begin the first extensive tests with customers. Data centers don't want to lose data or have downtime. It's a lot of engineering and that's why it takes a long time to get to market," says Hitesh Kumar Sahoo.