This post is also available in: Danish
The Danish Startup Bible 2023
Getting savvy with the Danish ecosystem
The world faces challenges that require rapid innovation like never before: inflation, war and climate crisis. Fortunately, we're seeing technological superweapons that can develop and distribute new solutions to 100 million users worldwide faster than ever before. The road to change has never been shorter.
Most of the ingredients for large-scale impact are already in place: a strong startup ecosystem; A healthy business community filled with talented SMEs and well-established corporates; World-class universities; A highly digitized public. If we upgrade the framework conditions and our collaborations across sectors and sizes, we can, as a small but cohesive Danish ecosystem, raise our sights and begin to look out towards the horizon together – and invite the world in.
At TechSavvy.media, the Confederation of Danish Industry and TechBBQ, we do everything we can to help entrepreneurs navigate the ecosystem's opportunities and facilitate meetings across the ecosystem.
So our call to action is this: Use TechBBQ and this magazine to get an overview. Get inspired, meet new faces and let yourself and your company or organization entangle with the ecosystem.
Enjoy!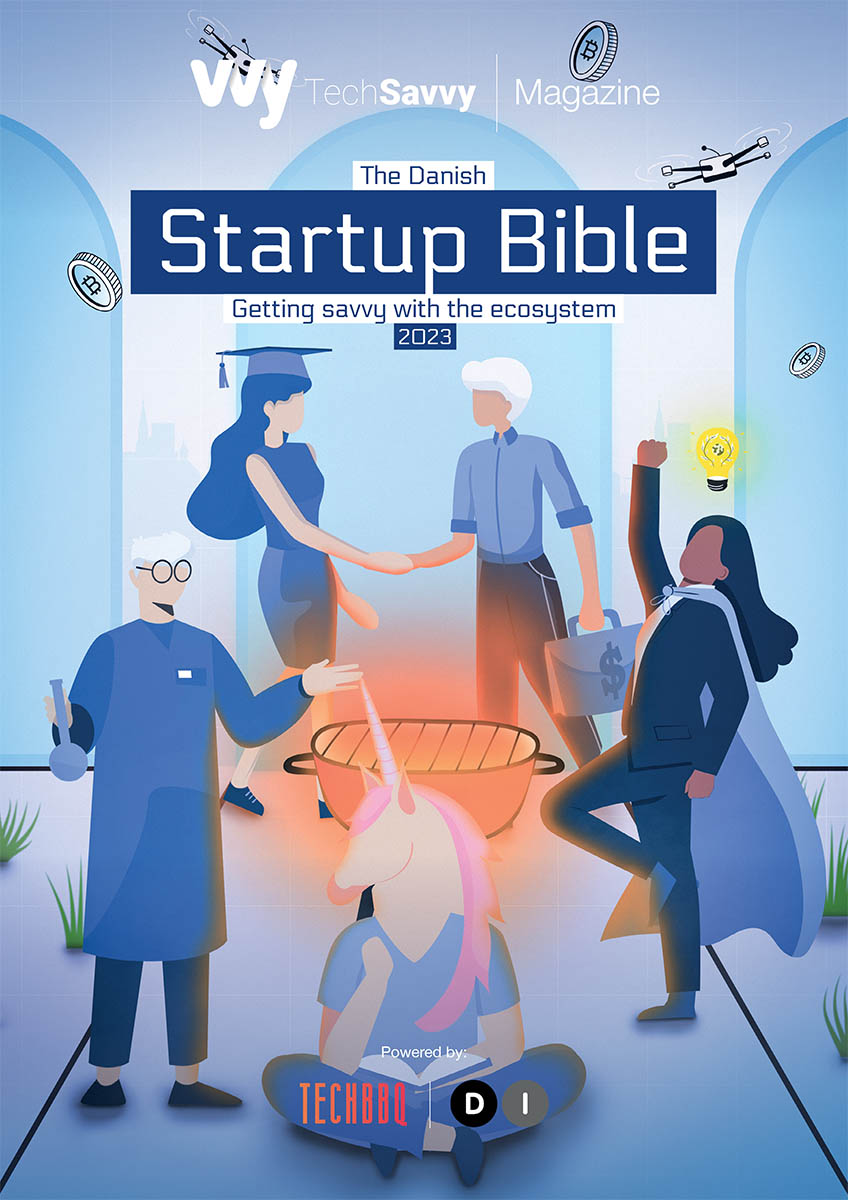 The Danish Startup Bible 2023