This post is also available in: Danish
by Keyvan Thomsen Bamdej, Head of PR & Communications
A heartfelt, warm welcome. We are finally gathered once more here in Copenhagen!
I'm genuinely happy to see a broad representation of the tech, innovation and startup environment present at our annual Summit to celebrate the Nordic startup ecosystem once more in what will be our 11th edition of TechBBQ.
Personally, this will be my 7th event, dating back to my first "barbeque" at The Royal Danish Opera when it still was only a one-day event and when I was a part of a medical startup company. 
I'm excited, honoured and proud, together with my team, to be a part of our thriving and dynamic startup community, hosting all of you for two action-packed days.
As most of you know, TechBBQ exists to support our founders, entrepreneurs, risk-takers and change-makers. We stay true to our mission and goal of helping our entrepreneurs and connecting them with the right stakeholders as well as fueling them with the newest knowledge, investors and most relevant talent pool.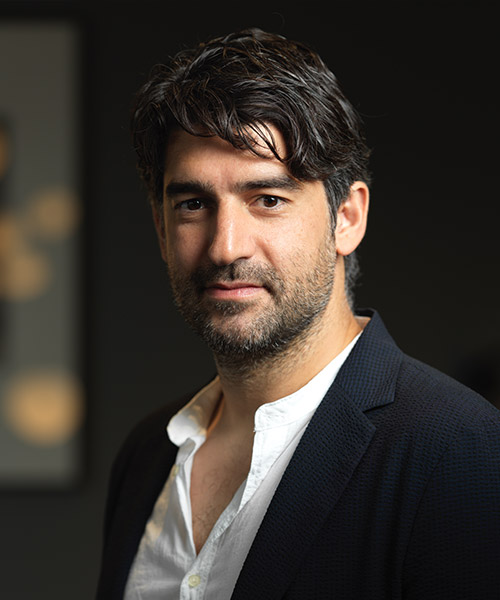 So, what awaits you this year, you may ask – and what's different from last year?
Well, first of all, stop for a second – and take a look around! What's not changed is this magnificent historic venue. We decided to build on the learnings from the past year at The Locomotive Shop and to take the event experience up a few notches.
Apart from a world-class, diverse and carefully curated program to inspire the entire community, we again this year, allow everyone access to our networking event app "Brella", so you can reach out and set up meetings with almost anyone you'd like!
You can tune in on top-quality curated content across a wide range of topics, themes and industries across eight stages. This year's main theme is "Entangled", and our hope is to "wow" you with our stage content and make you reflect on your own personal and professional journey and startup life in general.
Again this year, we will bring you our tech diversity inclusion initiative, "TechBBQueer," and competitions such as Hardware Startup Competition, Northstar Pitch Competition, and Showcasing Startups.
We also have a dedicated Life Science area with 15 hours of content, 30 startups from that specific industry, all competing in yet another sizzling pitch competition.
We facilitate competitions, all with the purpose of giving our talents the necessary platform to speak out to a relevant audience in an inclusive, safe and empowering way. The startups derive from the Nordic countries, but also the Baltics, UK and Benelux – and we wish every one of you nothing but good fortune and success.
Ambitious like the startups we support, we are bumping up the numbers for this year's event, and it makes us proud to be able to attract around 7.500 attendees across both days from 30+ countries; around 1.000 investors, 300+ speakers, 130+ media representatives – and most importantly, the doers and trailblazers; 2.600+ startup representatives and 620+ scaleup representatives. On a final note, let's not forget all the delegations and embassy representatives from countries such as Belgium, Estonia, the Faroe Islands, Finland, Iceland, Japan, Norway, Singapore, and Sweden. 
Lastly, what makes TechBBQ super unique, it's all of you!
We want to empower individuals, nurture communities and foster growth for startups and scaleups based on the Nordic values of overcoming egos and barriers in order to promote openness, trust, diversity, transparency and inclusion.
We believe these values create the best environment for actors across the startup ecosystem to innovate and grow their businesses.
Our goal is to make TechBBQ the most relevant and impactful event in Europe and create everlasting experiences and meetings for all of our attendees.
With these words, I wish everyone a wonderful experience filled with fruitful meetings, awe-inspiring conversations, new insights and a tank full of fresh motivation to continue the great work that I'm sure you are already doing.
A salute to our community's continued growth, ever-burning passion, mental health and success.
I hope you enjoy the raw vibe of the Locomotive Shop – and each other's good company. Make sure to network and meet someone you've never met before, too.
It might lead to a new collaboration. Have fun!